Now let me show you how to access the program and edit mode in the C3. With the oven in the off position, you hit both of these arrows together and enter a pin number. Be sure to ask permission, and for your pin number, before you make any changes. Here the oven is asking me a question: am I happy with the oven set temperature at 500 degrees? Yes I am. Hit enter. Now I'm into edit groups. Let's take a look at something we've already cooked. Let's go to our custom products and our chateau. Here's our edit screen. Here is the word custom. If I wish to change that name, by using the key pad I would type in the new word and arrow down. If we wish to change the item name, type in the new word, arrow down. Now here's the number of times we've cooked the chateau in this oven. I wish to zero it out, I hit 0. If I wish to change the time, hit the arrow down, and I will change the time. I'm going to change it to 8:30. 8:45 was a little too long. All I do is hit 8, 3, 0 and arrow down. Now I'm into my cooking events. We have up to six different cooking events that we can program into our oven for each particular item. This is the number of events we're going to use to cook the chateau. This column is a percentage time column, which means this column must add up to 100 per cent. 100 per cent of this 8 minutes and 30 seconds while using different percentages of air and wave. If your product is dense or frozen, you want to start out with a lot of wave and low air. As the product gets cooked, you want to rest out from the wave, and increase the air to finish, brown, and crisp. Now if I wish to change, all I do is type in the new change and arrow down. I'm going to hit save. And we're done. To get the oven back to its normal operating position, we're going to hit the back key all the way out until the oven says off. Turn the oven on, and we're done.
In this video, Chef Steve Crellin explains how to program the Turbochef C3 oven. Although all of its controls can seem confusing at first, once mastered, the Turbochef C3 oven will be your best friend in the kitchen!
Related Videos Winston CVAP: HBB Daily Cleaning
This step-by-step video gives you simple instructions on how to clean your Winston HBB unit. Make sure to always use a food grade detergent when cleaning.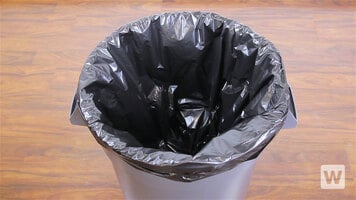 Li'l Herc Low Density Trash Bags
Watch this video to learn more about why Li'l Herc trash bags are the ideal solution for your garbage removal needs. Featuring strength and durability, these trash bags are a reliable and affordable way to hold and transport even the heaviest loads!
Vollrath Super Pan V Steam Table Pans
Want to learn the benefits of the durable construction and patented corner, edges, and rim of the Vollrath Super Pan V? Explore that and other features as Chef Rich takes you to Lakeland College for a real world evaluation.