Here at Metro's undisclosed secret test facility we use the most high tech equipment to bring the newest and best products to life. We put our new C5 T series heated transport cabinet through the toughest tests available. Programmed by top scientists the T series has an intelligent temperature stratification system that assures uniform temperature why the cabinet is unplugged. "Watch this" The C5 T series with transport armor can withstand the brute force of your kitchen's daily operation. And then some. As Snowball demonstrates superior foamed in place polyurethane insulation allows the T series to use 50% less energy then leading fiberglass insulated cabinets. Designed for the riggers of heavy duty transport. The T series is perfect for transporting food from one location to another. It takes a beating and keeps on heating. The results were always the same the new C5 T series is fantastically efficient, ridiculously durable, and superbly intelligent.
Metro uses some of the most unique testing methods in the industry to test the durability of their T Series with Transport Armour. If this unit can survive the tests in this video, then you know it can stand up to abuse in your commercial kitchen.
Related Videos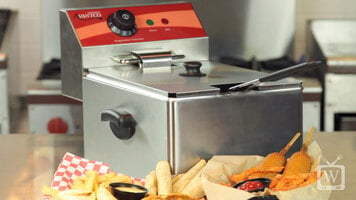 Avantco F100 Countertop Fryer
Learn about the helpful features and benefits of the Avantco F100 countertop fryer!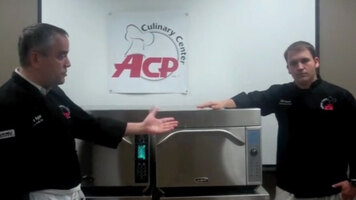 AXP-MXP22 New Features
If you thought the AXP20 was a great oven, check out the new and improved AXP22! It has convenient features such as a crisp fluorescent display and a USB port so you can download information from your computer and upload it straight to your oven.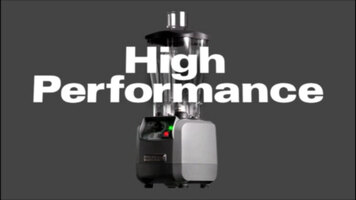 See the Hamilton Beach Tourant High Performance Food Blender In Action
See the Hamilton Beach Tourant High Performance Food Blender in action! This unit will emulsify, blend, grind, puree, and chop its way right to the top of your must-have list! Plus, it has adjustable speeds and a powerful 3 horsepower motor.