Mix, slice, chip, dice and shred with ease using the Robot Coupe R6N. Lock the bowl into place and insert the mixing blade. Add ingredients, lock the lid and then let the R6N do the rest. By removing the bowl, you can then easily switch to the food processor mode. Choose your plate to slice, chop, dice or shred. Simple buttons, colored green and red, make it straightforward and easy to use the R6N.
The incredible Robot Coupe R6N allows you to prepare 2000 plus servings in less than three hours! This video demonstrates just a few of the applications of this machine and its powerful 3 horsepower motor.
Related Videos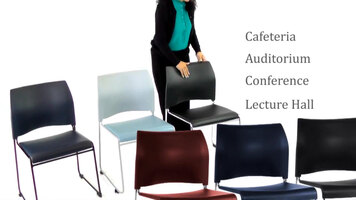 National Public Seating Cafetorium Stacking Chairs
This National Public Seating cafetorium stacking chair works well at a variety of functions and events thanks to its lightweight construction and ergonomic support. Plus, it can blend with almost any decor thanks to the multiple color options!
Hobart Combi Oven at Ivy Tech
Chef Thom England from Ivy Tech explains why he uses the Hobart Combi Oven, and the benefits of its steam integration.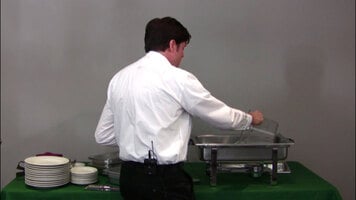 How To Use A Chafer
Watch as Steve demonstrates the proper way to use your chafer, from how much water you will need to when you should light the fuel. And remember, a chafer is only for keeping food warm, not for cooking it!