(Transcript Unavailable)
The incredible Robot Coupe R602 allows you to prepare 2000 plus servings in less than three hours! This video demonstrates just a few of the applications of this machine and its powerful 3 horsepower motor.
Related Videos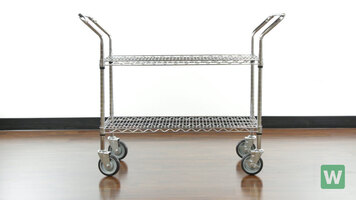 Regency Utility Carts
We offer a wide range of sizes and styles of Regency utility carts that will fit perfectly with your restaurant's storage and transportation system! Check out our short video to see all the great features and benefits of these carts!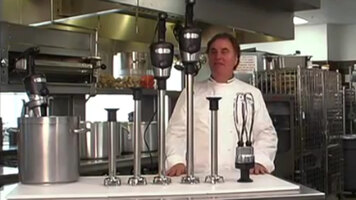 Waring Big Stix Immersion Blenders Demonstration
The Waring Big Stix immersion blenders take blending to the next level! Check out this video to hear about the power and speed of these blenders. Make bulk sauces or 50 pounds of mashed potatoes in less than two minutes. Learn more now!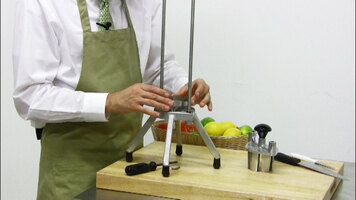 Nemco Wedger Blade Replacement
See how easy it is to change the blades on your Nemco 428-8 wedger! And remember, because these blades are constructed of razor sharp stainless steel, it's important to be careful when attaching the replacement blade.