Mix, slice, chip, dice and shred with ease using the Robot Coupe R6N. Lock the bowl into place and insert the mixing blade. Add ingredients, lock the lid and then let the R6N do the rest. By removing the bowl, you can then easily switch to the food processor mode. Choose your plate to slice, chop, dice or shred. Simple buttons, colored green and red, make it straightforward and easy to use the R6N.
The incredible Robot Coupe R6N allows you to prepare 2000 plus servings in less than three hours! This video demonstrates just a few of the applications of this machine and its powerful 3 horsepower motor.
Related Videos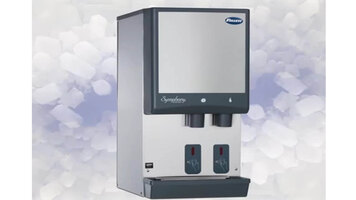 Follett SensorSafe
Check out this quick video to see how Follet's SensorSAFE ice and water dispensers encourage hands-free convenience and sanitation! Amana RMS10D Commercial Microwave
For the best in durability and power, consider the Amana RMS10D. Perfect for lighter applications, this microwave is simple to operate and easy to clean.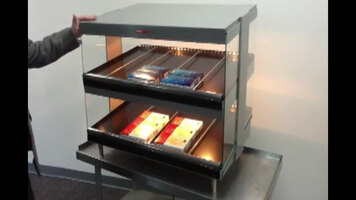 Star Heat-Wave Merchandiser
Learn about the hardware inside the Star heat-wave merchandiser!