(Transcript Unavailable)
The incredible Robot Coupe R602 allows you to prepare 2000 plus servings in less than three hours! This video demonstrates just a few of the applications of this machine and its powerful 3 horsepower motor.
Related Videos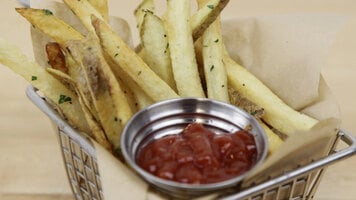 How to Use a French Fry Cutter With a 1/2 inch Blade
Watch this video to learn how to use, clean and maintain your French fry cutter! These step by step visual instructions will be sure to help you keep your French fry cutter with a 1/2 inch blade running like new. Noble Gloves - Proper Use
In this video, we go over how to use Noble Gloves properly and most effectively; including how to properly remove these gloves. Proper wearing and removal of gloves can prevent cross contamination and keep your employees and customers safe.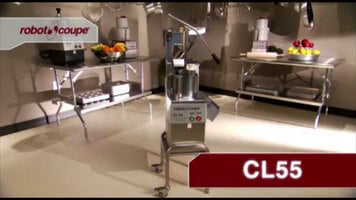 Robot Coupe CL55 Pusher Series D
This video demonstrates the power and versatility of the Robot Coupe CL55 pusher series D! If your salads are in high demand and you depend on being able to make large quantities quickly, then the CL55 should be a staple in your kitchen.