(Transcript Unavailable)
The incredible Robot Coupe R602 allows you to prepare 2000 plus servings in less than three hours! This video demonstrates just a few of the applications of this machine and its powerful 3 horsepower motor.
Related Videos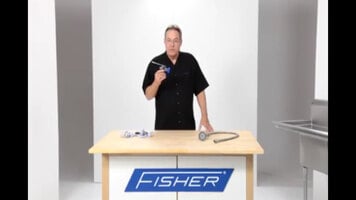 Fisher Ultraspray Pre-Rinse Valve
Check out this video on the Ultraspray pre-rinse valve from Fisher! It demonstrates the uses and functions of the ultra-spray valve and what sets it apart from other major brands and competitors.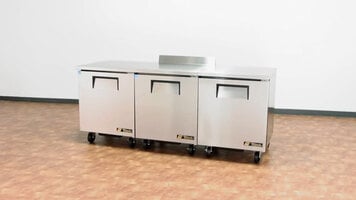 True Undercounter and Worktop Refrigerator
Learn the ins and outs of the True TUC and TWT undercounter and worktop refrigerators and freezers!
Troubleshooting Faucet Leaks
A leaky faucet can increase your water bill by hundreds of dollars per year. In fact, 1 drip/second equals about 3,000 gallons/year! Luckily, most causes of leaky faucets are easy to diagnose and inexpensive to repair. Watch this video to learn how!