(Transcript Unavailable)
The incredible Robot Coupe R602 allows you to prepare 2000 plus servings in less than three hours! This video demonstrates just a few of the applications of this machine and its powerful 3 horsepower motor.
Related Videos
Advance Tabco VSS Work Table
See why the VSS series of work tables from Advance Tabco are a great solution for your operation!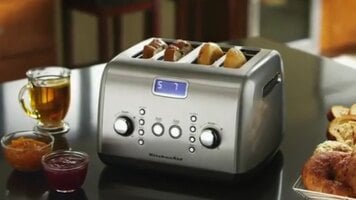 KitchenAid 2-4 Slice Toaster
This video gives you a look at the 2-4 slice toasters from KtichenAid.
AXP-MXP22 New Features
If you thought the AXP20 was a great oven, check out the new and improved AXP22! It has convenient features such as a crisp fluorescent display and a USB port so you can download information from your computer and upload it straight to your oven.