Mix, slice, chip, dice and shred with ease using the Robot Coupe R6N. Lock the bowl into place and insert the mixing blade. Add ingredients, lock the lid and then let the R6N do the rest. By removing the bowl, you can then easily switch to the food processor mode. Choose your plate to slice, chop, dice or shred. Simple buttons, colored green and red, make it straightforward and easy to use the R6N.
The incredible Robot Coupe R6N allows you to prepare 2000 plus servings in less than three hours! This video demonstrates just a few of the applications of this machine and its powerful 3 horsepower motor.
Related Videos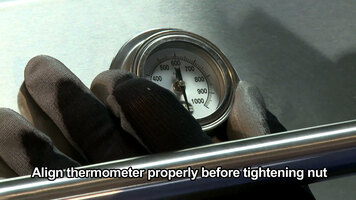 Crown Verity Thermometer Replacement
Watch this video to learn how to replace your thermometer on your Crown Verity grill! Continuous Feed Food Mill
Increase your output and efficiency without sacrificing quantity by using this manual continuous feed food mill. Here, Steve demonstrates how easy it is to make a perfect tomato paste out of both canned and fresh tomatoes using this food mill.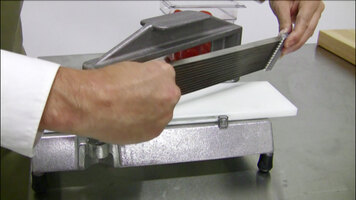 Tomato Slicer Blade Replacement
Need to replace the blade on your tomato slicer? Check out this step-by-step visual demonstration to learn how!