Mix, slice, chip, dice and shred with ease using the Robot Coupe R6N. Lock the bowl into place and insert the mixing blade. Add ingredients, lock the lid and then let the R6N do the rest. By removing the bowl, you can then easily switch to the food processor mode. Choose your plate to slice, chop, dice or shred. Simple buttons, colored green and red, make it straightforward and easy to use the R6N.
The incredible Robot Coupe R6N allows you to prepare 2000 plus servings in less than three hours! This video demonstrates just a few of the applications of this machine and its powerful 3 horsepower motor.
Related Videos
How to Assemble an Avantco Kegerator
Watch this video to see a step by step tutorial on assembling your Avantco kegerator so you can begin using it for your parties, events, and fundraisers! Check out how easy it is to set up, and get started today!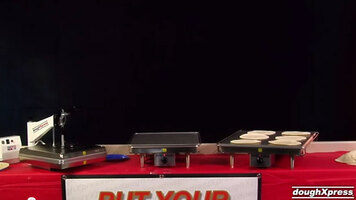 DoughXpress: TXW-2025 Tortilla Flat Grill 20in x 25in - 220V
A look at the TXW-2025 tortilla flat grill from DoughXpress Gold Medal Popcorn Popper
This video will show you step-by-step instructions on how to operate and clean your Gold Medal popcorn popper! It also lists some valuable safety tips so you and your employees can stay safe while popping hot, delicious popcorn for your customers.