Easily create your best breads, desserts, baked goods and more with the Robot Coupe R-30-T. Its multiple settings allow you to chop, blend, puree, mix, and knead, with a pulsating option too. The vertical unit also rotates to easily pour out heavy contents. The locking lid, time settings and power buttons make it a simple unit to prepare your product in bulk.
This incredible product features a 7 horsepower motor and an all stainless steel construction. The Robot Coupe R-30-T is designed for vertical cutting and mixing. With this unit, you can chop, blend, puree, mix, knead, and so much more!
Related Videos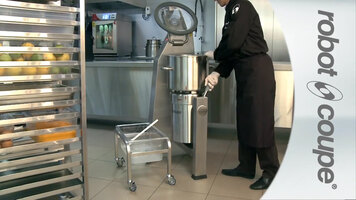 Robot Coupe R30T Vertical Food Processor with 31 Qt. Stainless Steel Bowl
The Robot Coupe R30T vertical food processor is great for producing large volumes of product at your facility. Featuring a built-in timer and tilt-down design, this unit is both efficient and easy to operate.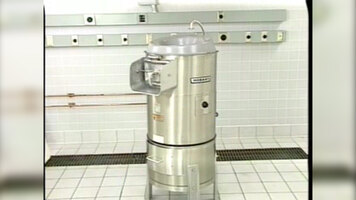 Hobart 6430 & 6460 Potato Peelers
Learn all about the operation, cleaning, and maintenance of the Hobart model 6430 and 6460 potato peelers, in this informative video.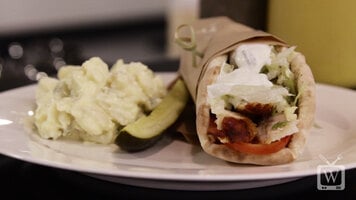 How to Use a Vertical Broiler
Cook and carve towering stacks of tender, fresh meat and poultry using a vertical broiler. Watch this video to learn how! The WEBstaurant Store offers vertical broilers in both gas and electric configurations.