Easily create your best breads, desserts, baked goods and more with the Robot Coupe R-30-T. Its multiple settings allow you to chop, blend, puree, mix, and knead, with a pulsating option too. The vertical unit also rotates to easily pour out heavy contents. The locking lid, time settings and power buttons make it a simple unit to prepare your product in bulk.
This incredible product features a 7 horsepower motor and an all stainless steel construction. The Robot Coupe R-30-T is designed for vertical cutting and mixing. With this unit, you can chop, blend, puree, mix, knead, and so much more!
Related Videos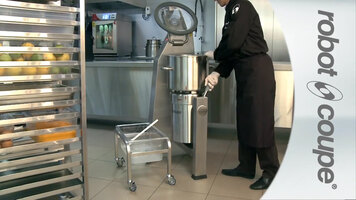 Robot Coupe R30T Vertical Food Processor with 31 Qt. Stainless Steel Bowl
The Robot Coupe R30T vertical food processor is great for producing large volumes of product at your facility. Featuring a built-in timer and tilt-down design, this unit is both efficient and easy to operate.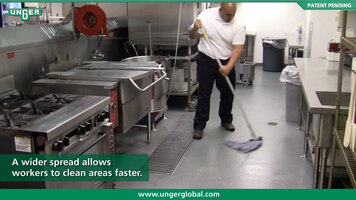 Unger Microfiber String Mop
Check out this video to learn more about the many perks of using microfiber string mops from Unger! Light-duty, medium-duty, and heavy-duty options are available to accommodate all your safety and sanitation needs.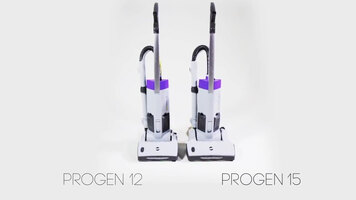 ProTeam ProGen 12 and 15 Vacuums
Ensure every inch of your building is spotless with the ProTeam ProGen 12" and 15" vacuums! Utilizing multiple advancing technologies, these cleaning machines will save you time and money while rapidly cleaning your floors.