(Transcript Unavailable)
The Robot Coupe-600-Turbo is an efficient option for your commercial kitchen! Powerful enough for many applications and gentle enough for others, this truly versatile kitchen tool will make mixing and blending that much easier.
Related Videos Behind the Scenes with Crown Verity Outdoor Grills
Learn about the features, benefits, and certifications that go into the products from Crown Verity!
Frymaster E4 Series - Overview
This video provides you with a general overview of the newest features of the Frymaster E4 Series fryer, and will show you how to properly begin using your Frymaster E4 Series fryer.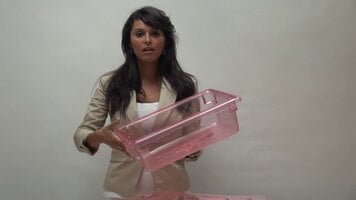 Cambro Color Coded Box System
This video explains Cambro's color coded box system. Sizes and colors of boxes are reviewed, as well as how these products can help you protect against cross-contamination.