Slice, dice, chop and more with this Robot Coupe CL-55 Pusher Series food processor! It's incredibly simple to lock the discharge plate and disc into place so all that you have to do is shut and lock the lid before you're ready to load product into the hopper. Watch as our chef opens the hopper lid, inserts cabbage, and processes a few heads in a matter of seconds through the continuous feed chute! You can see how versatile it is, accepting many different discs and processing a wide variety of product including carrots, cheese, bell peppers, onions and more!.

We'd like to introduce you to the Robot Coupe CL-55 Bulk Feed food processor by illustrating how incredibly easy it is to dice! Simply slide on the discharge plate, then the dicing grid, and then the slicing plate before shutting the lid. From there it's as easy as dumping in your ingredients, whether they be tomatoes, apples or other products, for consistently diced produce! Watch how quickly you can swap out the discs to perform other tasks like slicing potatoes, grating carrots and more!

If that weren't enough, you can also add a four hole feed head with smaller-diameter tubes that makes processing narrower product like celery, cucumber, and more!
This video demonstrates the power and versatility of the Robot Coupe CL55 series D-V2! If prepared vegetable are in high demand in your kitchen and you depend on being able to make large quantities quickly, then you need this product.
Related Videos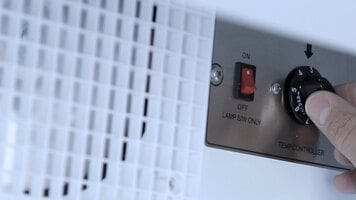 Changing the Temperature on an Avantco Merchandiser
Watch this helpful video to learn how to adjust the temperature on your GDC or GDS series refrigeration unit. There are several different controller options, but this video walks you through each type.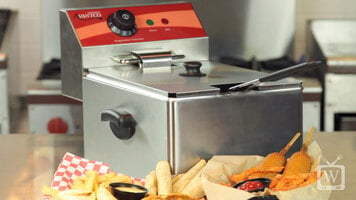 Avantco F100 Countertop Fryer
Watch this video and learn about the helpful features and benefits of the Avantco F100 10 lb. single electric countertop fryer.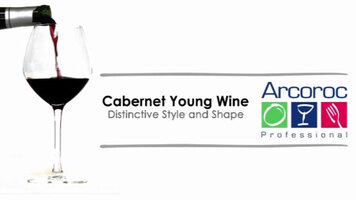 Arcoroc Cabernet Young Wine Glasses
Bring the distinctive style and shape of Arcoroc Cabernet Young Wine glasses to your upscale dining establishment. Available in 19.5 oz., 16 oz., and 12 oz. sizes, this crystal-clear, shock-resistant stemware is perfect for red and white wine.