See a handful of the different desserts, juices and other dishes the C80 juicer can help you prepare! Look at how simple it is to disassemble for cleaning and put back together so you're ready to start juicing. Our chef shows you how easy it is to load strawberries into the hopper and, with the press of a button, quickly separate the seeds and the skin from the juice. The chef also illustrates how easily this can be done with peaches, raspberries, tomatoes, asparagus and more!
The Robot Coupe C-80 will save you tons of time in the kitchen by separating out the skins, seeds, and all other material you don't want in your finished product. Check out this video to see just how convenient this machine is!
Related Videos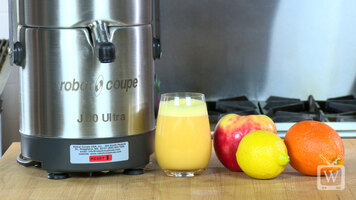 Robot Coupe Juicers
Juicing is rapidly becoming one of the hottest trends across the country! To see how easy it really is, check out this video, and see how Robot Coupe juicers can change your business. Plus, you'll get a few recipes to try out with your new juicer!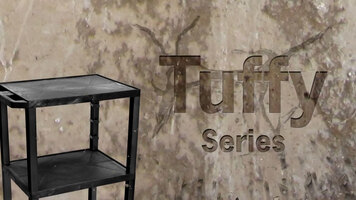 Luxor H. Wilson Tuffy Series Shelves
Check out this video on Luxor H. Wilson's line of Tuffy shelves! Learn more about how these shelves are made, as well as what additional options are available for these products.
Advance Tabco SHD Drawers: Overview
This informative video provides you with an overview of the design features and benefits of Advance Tabco SHD drawers!