(Transcript Unavailable)
The Robot Coupe C-80 will save you tons of time in the kitchen by separating out the skins, seeds, and all other material you don't want in your finished product. Check out this video to see just how convenient this machine is!
Related Videos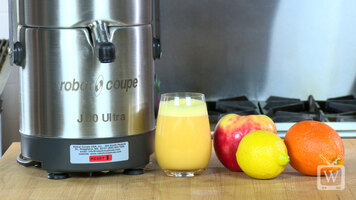 Robot Coupe Juicers
Juicing is rapidly becoming one of the hottest trends across the country! To see how easy it really is, check out this video, and see how Robot Coupe juicers can change your business. Plus, you'll get a few recipes to try out with your new juicer! The ACE14 Jetwave Demonstration
The ACE14 Jetwave oven uses 1400W microwave energy to cook foods 4 times faster than a traditional oven. With a temperature range from 200-475 degrees, this oven is extremely versatile, too. Plus, it allows you to preprogram up to 100 dishes!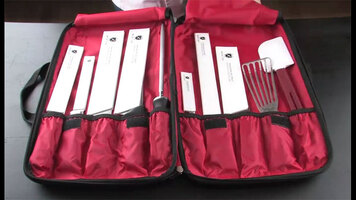 Mercer Knife Pack Plus
Transporting your knives and other tools to and from work can be a hassle, but Mercer's knife pack plus makes it easy! Boasting a useful knife carrying case and backpack, keeping your kitchen tools safe and sanitary will be a breeze.