See a handful of the different desserts, juices and other dishes the C80 juicer can help you prepare! Look at how simple it is to disassemble for cleaning and put back together so you're ready to start juicing. Our chef shows you how easy it is to load strawberries into the hopper and, with the press of a button, quickly separate the seeds and the skin from the juice. The chef also illustrates how easily this can be done with peaches, raspberries, tomatoes, asparagus and more!
The Robot Coupe C-80 will save you tons of time in the kitchen by separating out the skins, seeds, and all other material you don't want in your finished product. Check out this video to see just how convenient this machine is!
Related Videos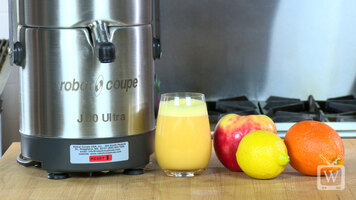 Robot Coupe Juicers
Juicing is rapidly becoming one of the hottest trends across the country! To see how easy it really is, check out this video, and see how Robot Coupe juicers can change your business. Plus, you'll get a few recipes to try out with your new juicer!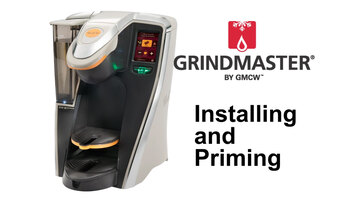 Grindmaster RealCup RC400 Coffee Brewer: Installing and Priming
In this video, you'll learn how to install and prime your Grindmaster RealCup RC400 to get it ready for service.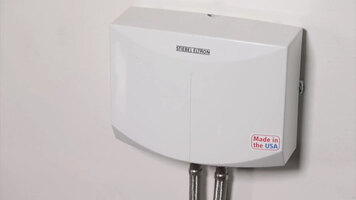 Stiebel Eltron Tankless Water Heaters
Choosing the right tankless electric water heater has never been easier than with Stiebel Eltron! If you aren't sure which model you need for your business, simply utilize the manufacturer's flow chart and determine which heater will serve you best!