(Transcript Unavailable)
The Robot Coupe C-80 will save you tons of time in the kitchen by separating out the skins, seeds, and all other material you don't want in your finished product. Check out this video to see just how convenient this machine is!
Related Videos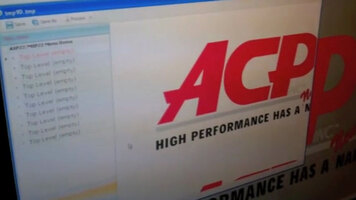 AXP-MXP22 USB Programming Software
One of the new features of the AXP22 oven is the USB port. This USB port requires you to download the USB programming software. This video will walk you through how to download, set up, and upload all of your settings from computer to oven. How to Tie a Roast
Learn the proper way to tie a roast with butcher twine to not only help your roast hold its shape, but to ensure even cooking throughout. The great thing about using butcher twine is that it won't burn in the oven or ruin the taste of your meat!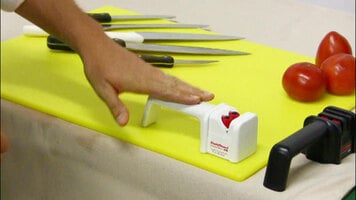 Handheld Knife Sharpener
Not only are dull knives a pain to work with, but they can be dangerous too! Learn how to use our Chef's Choice handheld knife sharpeners for both straight edge and serrated blades so all of your knives remain factory sharp.