(Transcript Unavailable)
The Robot Coupe C-80 will save you tons of time in the kitchen by separating out the skins, seeds, and all other material you don't want in your finished product. Check out this video to see just how convenient this machine is!
Related Videos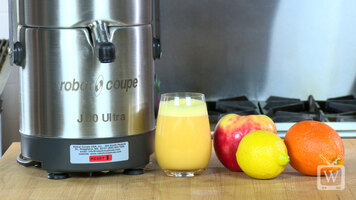 Robot Coupe Juicers
Juicing is rapidly becoming one of the hottest trends across the country! To see how easy it really is, check out this video, and see how Robot Coupe juicers can change your business. Plus, you'll get a few recipes to try out with your new juicer! Star Humidified Display Case
Learn about the features and benefits of Star humidified display cases!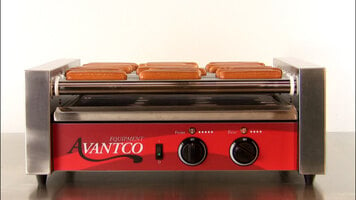 Avantco Hot Dog Roller Grill Demonstration
The Avantco hot dog roller grill will evenly cook hot dogs or sausages every time! This grill features separate controls for the front and rear rollers, giving you more control over the cooking process. Also, don't forget to purchase a sneezeguard!