(Transcript Unavailable)
The Robot Coupe C-80 will save you tons of time in the kitchen by separating out the skins, seeds, and all other material you don't want in your finished product. Check out this video to see just how convenient this machine is!
Related Videos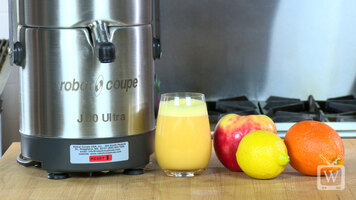 Robot Coupe Juicers
Juicing is rapidly becoming one of the hottest trends across the country! To see how easy it really is, check out this video, and see how Robot Coupe juicers can change your business. Plus, you'll get a few recipes to try out with your new juicer!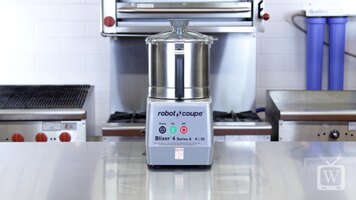 Robot Coupe Blixer 4
Prepare liquid or semi-liquid foods with ease for your healthcare facility with the Robot Coupe Blixer 4 food processor! It includes fast-moving blades, simple controls, and is easy to clean. Watch this video to learn more!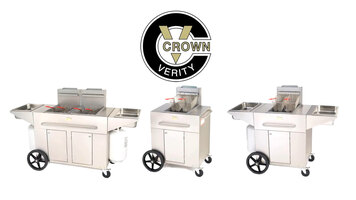 Crown Verity Portable Outdoor Fryer
Check out these portable outdoor fryers from Crown Verity! Great for any outdoor event, these fryers come complete with a stainless steel, 90,000 BTU fry pot, allowing you to fry between 60-65 lbs. of French fries per hour!