(Transcript Unavailable)
The Robot Coupe C-80 will save you tons of time in the kitchen by separating out the skins, seeds, and all other material you don't want in your finished product. Check out this video to see just how convenient this machine is!
Related Videos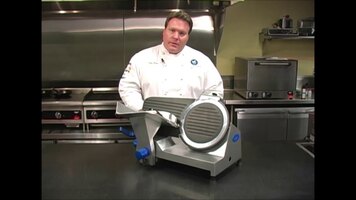 How to Clean a Slicer
This video shows you how to clean your Vollrath slicer. This presentation will help you to efficiently, quickly, and safely clean the slicer blade, food tray, and other components. Lincoln Impinger Oven 1300 Series: Weekly Cleaning
The weekly cleaning procedure for 1300 series Impinger ovens from Lincoln is reviewed. Follow these guidelines to keep the exterior and interior clean.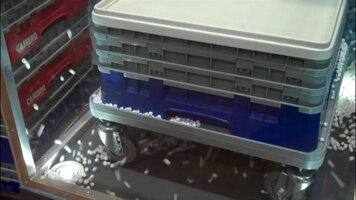 Features of the Cambro Camrack Wash and Store System
This Cambro Camrack wash and store system will protect your glassware from airborne contaminants and provide efficient, sanitary storage for all of your glasses! It includes a stack of racks with enclosed outer walls, an enclosed dolly, and a cover.