(Transcript Unavailable)
Watch as the Robot Coupe R-2 Dice continuous feed combination food processor goes to town on peppers, onions, and fresh herbs. This product will make producing large quantities of processed food a breeze!
Related Videos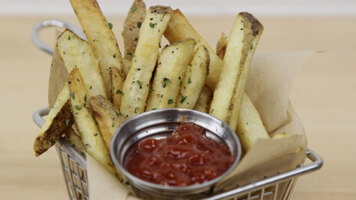 How to Use a French Fry Cutter With a 3/8 inch Blade
Watch this video to learn how to use, clean and maintain your French fry cutter! These step by step visual instructions will be sure to help you keep your French fry cutter with a 3/8 inch blade running like new. Turbochef C3: Daily Maintenance
If you want to keep your Turbochef C3 oven in top-quality condition, then daily maintenance and cleaning is a must! This video gives brief, step-by-step instructions on how to clean every part of your oven.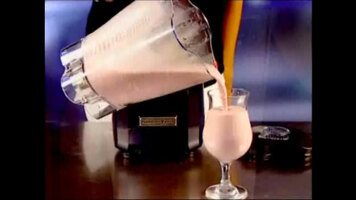 Hamilton Beach Tempest Blender Demonstration
See the power of the Hamilton Beach Tempest Blender in action! This unit's 3 horsepower motor and all metal coupling give it the muscle to power through even the most solid frozen ingredients, giving you a smooth product every time.