Prepare large quantities of processed food, fast, with the Robot Coupe R-2 Dice! To use, start by setting the bowl on the motor base and twist to secure. Place the "S" blade down over the hollow inner tube of the batch bowl and turn into place. Add your ingredients, secure the lid, and turn the unit on. Liquids, including oil and water, can easily be added to the mix during operation through the lid's liquid feed tube. When blended/mixed to perfection, turn the unit off and you're ready for the next phase of food prep. The Robot Coupe R-2 Dice is perfect for making breadcrumbs, minced herbs, and mayonnaise too! For added versatility, this unit comes with a 4mm (5/32") slicing disc, a 2mm (5/64") grating disc, and a 10mm (2/5") dicing kit. When used with the included continuous feed vegetable prep attachment, these disks and kits make it easy to slice, grate, or dice fresh vegetables, fruits, and more! Just twist them into position in the batch bowl, much like you do the "S" blade, and you're ready to go. The pusher ensures a fast, through job every time.
Watch as the Robot Coupe R-2 Dice continuous feed combination food processor goes to town on peppers, onions, and fresh herbs. This product will make producing large quantities of processed food a breeze!
Related Videos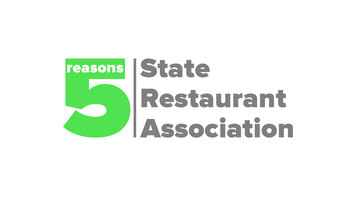 Five Reasons to Join Your State Restaurant Association
Learn about the benefits and reasons why you should join your state restaurant association!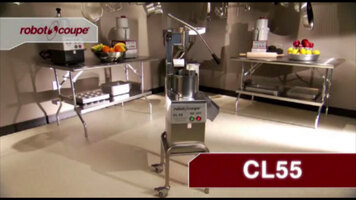 Robot Coupe CL55 Series D
This video demonstrates the power and versatility of the Robot Coupe CL55 pusher series D! If your salads are in high demand and you depend on being able to make large quantities quickly, then the CL55 should be a staple in your kitchen.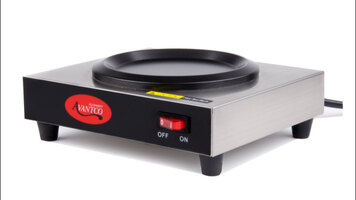 Avantco W51 Coffee Decanter Warmer
You can always have hot coffee ready for your customers with the Avantco W51 coffee decanter warmer! Its compact design and ability to be plugged into a standard wall outlet make it easy to use. It's even ETL and UL sanitation listed.