Whether you own a concession stand, you're doing a church fundraiser, or you have a restaurant, making fresh lemonade and orangeade are drinks that your customers will really enjoy. I'm going to show you how easy it is to make these drinks with our choice brand juicer. To make an orangeade, I'm going to squeeze one whole orange into the cup. You can see how easy it is to use this manual juicer. Then I'll place one of the squeezed orange halves in the cup for a pop of color and some extra flavor. I'm going to make a lemonade here, but you can do this same thing with lemons, limes, oranges, and any combination of the three. Now it's time to sweeten these drinks. I'm going to use Finest Call bar syrup, but if you were doing high volume, we have gallon jugs of simple syrups that have a hand pump. All I need to do with this is a three count. Now I'm just going to add my water, and it's that easy! You can see how great these drinks look in our clear PTE cups. If you're interested in any of the items in this video, you can check them out in the links below.
Whether you're serving drinks at a concession stand, church function, or a restaurant, freshly squeezed citrus drinks are always a hit! Here we show you how you can make freshly squeezed drinks with our manual funnel type juicer.
Related Videos Ary VP120 and Sv1 Immersion Circulator
Learn how to preserve and cook your food via a vacuum packaging process with the Ary VP120 and Ary Sv1. Go from stored to freshly cooked food in a matter of minutes!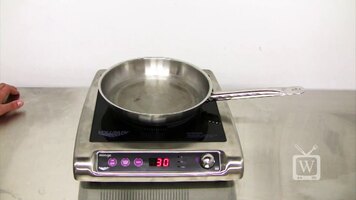 Induction Ranges
Explore the benefits of induction cooking, such as enhanced safety and increased efficiency! Also, learn what kind of pan to use with your induction range. From countertop ranges to a drop in units, we have the right induction range for you!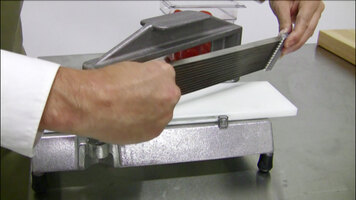 Tomato Slicer Blade Replacement
Need to replace the blade on your tomato slicer? Check out this step-by-step visual demonstration to learn how!