When preparing a rack of lamb for roasting it's customary to remove the belly and the rib meat from the cut. A frenched rack of lamb is an elegant, easy to execute preparation that all seasoned cooks should be able to preform. Begin by removing the rib flap, then flip it over and start making careful cuts down the back of each rib bone. Remember you're cutting through the sinew not all the way into the bone. Now start working the sinew away from the rib bones. Using a clean kitchen rag helps do the step easily, but make sure you treat the rag as a raw meet contaminated product. Get each rib to at least half an inch down before moving onto pulling the rest down. Now work the sinew away from the rest of each bone. Once the sinew is loosened from each rib lay the rack with the inside facing down so you can remove the rib flap. Carefully slice through to remove the flap taking care not to cut the loin muscle. At this point run your edge along the rib bones to carefully clean up any remaining muscle and fat. When roasting the rack whole place it in the roasting pan with the outside of the rack facing up. The bones insulate the loin muscle from direct contact with the roasting pan. This allows for a beautiful even cooked rack of lamb.
A Frenched rack of lamb is an elegant, easy-to-execute preparation that all seasoned cooks should be able to perform. Watch this video to learn how to properly remove the belly and rib meat from the cut.
Related Videos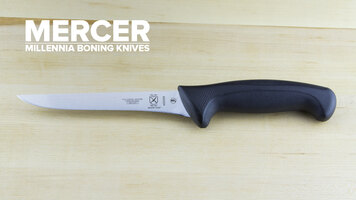 Mercer Millennia Boning Knives
Make sure your chef has the right tool for the job with Mercer Millennia boning knives! Available in stiff, curved, wide, and semi-flexible styles, these knives are perfect for making the precise cuts necessary to remove unwanted bones from meat.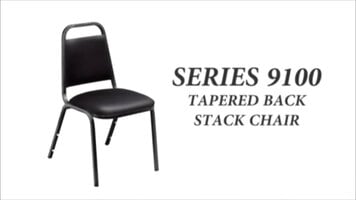 National Public Seating 9100 Series Stackable Chair
An affordable solution for your restaurant, cafeteria, or seminar room, the NPS 9100 series stackable chairs are both durable and attractive! Choose from either black panther or pleasant burgundy vinyl to make your venue stand out.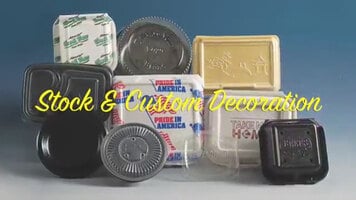 GenPak Containers
GenPak containers offer many customization options for takeout containers. Watch this video to gather some insight on how these containers can spice up your takeout items!