If you've spent any meaningful amount of time in the kitchen you have cooked with garlic it is one of the most versatile ingredients on earth. So versatile in fact that almost every cuisine on the planet uses it. Today well show you how to prepare smooth garlic paste. Begin by breaking apart the head of garlic. You can do this with your hands or with a knife if the head is very hard. Once you've freed the cloves carefully trim the root and then give it a tight pinch and twist an you will feel the skin loosen. Carefully use your paring knife to clean the skin away from the clove. Once the garlic cloves are all cleaned you usually need to remove the germ, as the garlic matures the germ in the center grows green and develops a bitter quality. Slice the clove in half and use the tip of your paring knife to easily remove the germ. To speed up the pace process mince your garlic into small even pieces. Start with tight horizontal cuts, then tight vertical cuts, and finally tight cross cuts. No need to dispose of the root end here. Mince it into the same size and proceed to the next clove. To turn the garlic into paste we'll use salt not only as a flavor enhancer but as an abrasive to grind the garlic mince into a smooth mash. Evenly season your garlic mince with salt. Then carefully use the side of your chef's knife to grind the salt garlic mixture into an even paste, it only takes a few minutes to turn your mince garlic into a homogenized mixture. The paste can be used in Italian salad dressings, Chinese stir fries, Spanish marinades, Moroccan tagines, its applications are limitless
Garlic is such a versatile ingredient that nearly every cuisine on the planet uses it (Italian salad dressings, Chinese stir fry, Spanish marinades, etc.). Here, Mercer demonstrates the simple process of making your own garlic paste at home.
Related Videos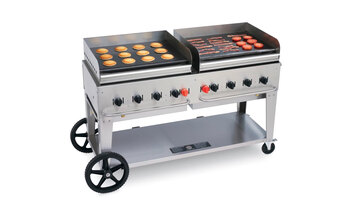 Crown Verity Portable Griddles
Check out these outdoor portable griddles from Crown Verity! Several features make these portable griddles very portable and versatile, great for caterers and operators who value ease-of-use and efficiency.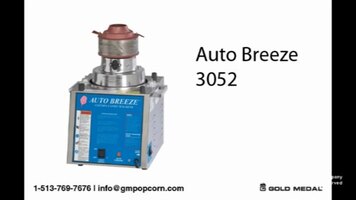 Basic Safety with the Auto Breeze
Learn how to safely use your Gold Medal Auto Breeze cotton candy maker! This video explains how to use your machine in a way that keeps both operators and patrons safe.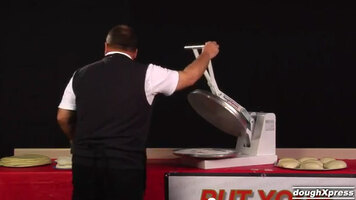 DoughXpress: DM-18NH Manual Cold Pizza Dough Press
The DM-18NH no heat clam shell manual pizza dough press is perfect for low to medium volume production and any budget! This product will cut down on your production time by eliminating the need to toss dough by hand.