Pickling is an easy time tested method for intensifying the sweet and sour ends of the flavor spectrum and in doing so escalating overall flavor. Pickled onions are an excellent example of this technique. To begin carefully remove the papery skin of your onion, in this case cipollini onions. Taking care not to be wasteful. After peeling slice the cipollini onions into thin rings. Remember once the onions are pickled they will lose a little bit of their volume. To pickle the onions you will need to heat up a sugar and vinegar mixture. We'll add some spices and aromatics for extra flavor. Combine all the ingredients for your pickling liquid turn it up to a boil an pour it over your sliced onions. The pickles will pick up strong sweet and sour notes from the sugar and vinegar. To intensify the color you can add a large slice of red beat to the mixture when it is hot.
Pickling is an easy, time-tested method for intensifying the sweet and sour ends of the flavor spectrum, and in doing so, escalating overall flavor. In this video, Mercer shows you how to pickle onions and add a fresh touch to your dishes.
Related Videos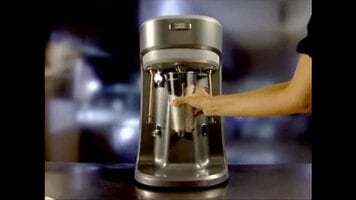 How to use the Hamilton Beach Single and Triple Spindle Drink Mixer
The Hamilton Beach single and triple spindle drink mixers make perfect additions to any bar, cafe, or ice cream shop with milkshakes and specialty drinks on the menu. Allow for maximum service with minimum delay!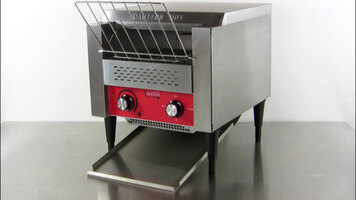 Features Of The Avantco Conveyor Toaster Oven
With its various settings and ease of use, adding this Avantco Conveyer Toaster Oven to your coffee shop or cafeteria will provide your customers with perfectly toasted bread, bagels, and buns every time!
Chef Master Hand Held Knife Sharpener
Not only are dull knives a pain to work with, but they can be dangerous too! This hand held knife sharpener from Chef Master is one of the least expensive, most portable ways to keep your knives reliably sharp.