Knife storage is an important part of knife maintenance. After sharpening and honing you need to protect the edges you worked so hard to obtain. As you know the edge of your blade is a precision tuned surface. The high carbon steel used in Mercer Cutlery will hold an edge for an exceptionally long time and you can maximize that edge by protecting it with a plastic edge protector. This keeps your edge from contacting other knives in your kit as well as help protect from the occasional slip up. Transporting those knives is an important part of working in a professional kitchen. The light weight yet durable Mercer Knife Pack Plus is the perfect means of getting your knives and everything else to and from work everyday. It contains three main compartments. the first houses the 11 knife hard case. The second is a heavy duty padded compartment designed to safely protect your laptop or Ipad as well as carry books or additional cooking supplies. The third compartment also contains extra padding to safely house your Kindle or Nook. The base of the bag is rubberized to protect against moisture and grease and the sides boast compression straps for better weight distribution. The shoulder straps are fully padded and the bag has two water bottle holders and even provides a head phone port for your Ipod. Cooking professionally is a lot of work so work smarter everyday with the Mercer Knife Pack Plus.
Transporting your knives and other tools to and from work can be a hassle, but Mercer's knife pack plus makes it easy! Boasting a useful knife carrying case and backpack, keeping your kitchen tools safe and sanitary will be a breeze.
Products In This Video

Related Videos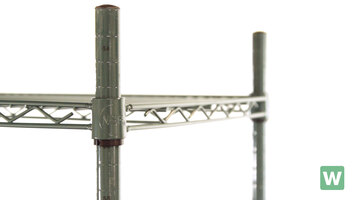 Regency Green Epoxy Wire Shelving
Regency green epoxy coated wire shelving is an economical storage solution for any high moisture environment, such as a walk-in cooler or dish room. Check out this video to see all of the benefits these Regency shelving units have to offer!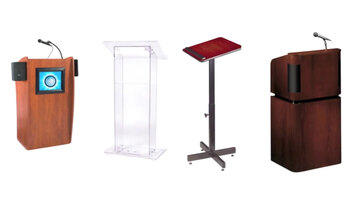 Oklahoma Sound AV Presentation
Learn about the exciting presentation possibilities with Oklahoma Sound's line of elegant audio / visual carts and lecterns!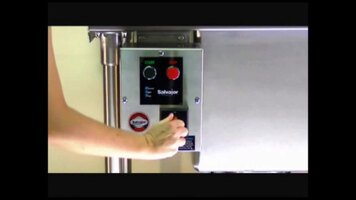 Salvajor Disposer and Control Demo
Salvajor Demonstrates how to use their disposer and control.