(Transcript Unavailable)
Putting together your Nor-Lake Kold Locker can be done in about 15 and a half minutes. You will see how easy it is to install yourselves in this step-by-step demonstration video.
Related Videos
NorLake Walk-In Coolers
To learn about all the great features of NorLake walk-in coolers, check out this video! Incredibly easy and quick to install and great for the most demanding environments, NorLake's walk-ins are the perfect fit for your venue! Solwave MW1000T Commercial Microwave
Watch this video to learn more about the Solwave MW1000T commercial microwave! Its quick heating capabilities and convenient cooking time guide will help you warm up your soups, sandwiches, and other foods in no time.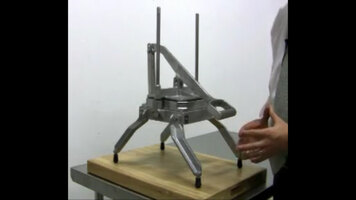 Nemco Easy Lettuce Cutter
If you prefer to shred your own lettuce but hate the hassle, then the Nemco easy lettuce cutter is for you! Learn how you can save money and prevent browning by cutting and shredding lettuce with the Nemco Lettuce Cutter.