(Transcript Unavailable)
Putting together your Nor-Lake Kold Locker can be done in about 15 and a half minutes. You will see how easy it is to install yourselves in this step-by-step demonstration video.
Related Videos
NorLake Walk-In Coolers
To learn about all the great features of NorLake walk-in coolers, check out this video! Incredibly easy and quick to install and great for the most demanding environments, NorLake's walk-ins are the perfect fit for your venue! Waring WSB25 Quik Stik Demonstration
Check out how the cordless Waring WSB25 Quik Stik immersion blender will make life in your kitchen much more convenient and efficient! Learn about its high power and mobility capabilities that make this a versatile kitchen gadget!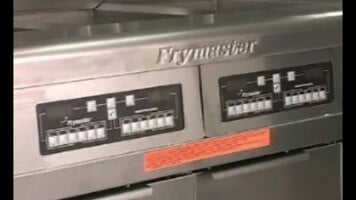 Frymaster H55 Series - Overview
This video reviews important features of the H55 series from Frymaster, and will show you the proper way to begin using your fryer.