(Transcript Unavailable)
Putting together your Nor-Lake Kold Locker can be done in about 15 and a half minutes. You will see how easy it is to install yourselves in this step-by-step demonstration video.
Related Videos
NorLake Walk-In Coolers
To learn about all the great features of NorLake walk-in coolers, check out this video! Incredibly easy and quick to install and great for the most demanding environments, NorLake's walk-ins are the perfect fit for your venue!
Waring MX1050XTX Commercial Blender
Learn the ins and outs of the Waring MX1050XTX commercial blender!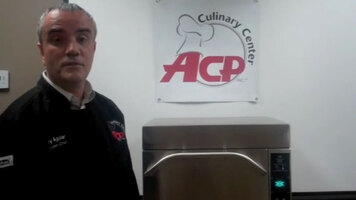 AXP-MXP22 Programming
Programming your AXP22 oven can save you valuable time in the kitchen. If you're a visual learner (or just want a little extra assistance), then this video will help you make sure you are programming items the right way.