(Transcript Unavailable)
Putting together your Nor-Lake Kold Locker can be done in about 15 and a half minutes. You will see how easy it is to install yourselves in this step-by-step demonstration video.
Related Videos
NorLake Walk-In Coolers
To learn about all the great features of NorLake walk-in coolers, check out this video! Incredibly easy and quick to install and great for the most demanding environments, NorLake's walk-ins are the perfect fit for your venue!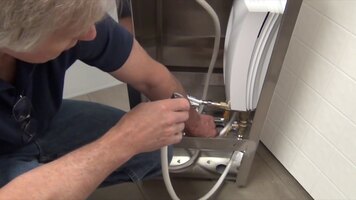 Advance Tabco 7-PS-90 Plumbing Installation
Learn how to correctly hook up the plumbing when installing your Advance Tabco 7-PS-90 hand sink by watching this helpful video!
Features of the Lifetime 60 Inch Round Folding Table
See how this Lifetime 60 inch round folding table is perfect for your home, office, conference center, or banquet hall. It is stain resistant, durable, and easy to clean, making it your go-to table for any event!