American metal craft invites you to set the table for creativity. when it comes to dramatic food presentations, American metal craft table top and buffet supplies set the table with refreshing creativity. Take this tasting station for example. A Shaffer less buffet is possible using American metal crafts stainless steel griddle and many cast iron pots and pans. The etch fuel guard provides functional flair. The seafood tower and trays add interesting height while saving valuable table space. Double wall hammered bowls keep cold foods properly chilled in elegant style. Mix in some porcelain sauce cups with porcelain and hammered stainless steel trays and you've got one attractive display all from one single food service supplier. Let's move on to an evening seafood buffet. This scene really maximizes the use of American metal crafts line of the individual serving pieces. Galvanized pales with individual seafood servings are wrapped in American metal craft food safe paper. Toasted appetizers rest in American metal crafts square porcelain sauce tops presented in a black serving board. The interesting spikes with the garlic shrimp, that's American metal crafts sterling silver tasting tree, a unique item that can also hold and serve dessert lollipops. To the right of the tasting tree are stainless steel serving cups and many stainless steel fry baskets lined with newspaper print food safe paper and filled with delectable fried calamari and shrimp. Mix in America metal crafts mini cast iron pots and casseroles that are great for heated individual servings that go straight from oven to table. And last but not least, place ribbed sauce cups or any one of the other sixty plus sauce cups that American metal craft has around the table for a little grab and go. Wherever you go, whatever table you set don't forget to include some American metal craft brush satin stainless steel holders. Our company has more than forty different card holders,signs and clips to identify with style. And speaking of identifying with style we hope you've identified more than a few of American metal crafts unique food service supplies that you'd like to incorporate into your next event. We set the table you get really creative.
American Metalcraft's products are a great way to bring quality and style to your buffet tables. American Metalcraft has everything you need--from sauce cups to stainless steel tasting trees--to make your food display visually dynamic.
Related Videos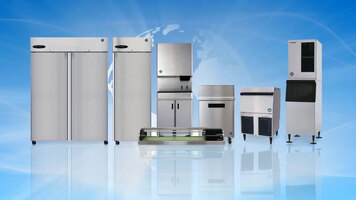 Hoshizaki Ice Types
Hoshizaki is an industry leader in manufacturing commercial ice machines. They offer a variety of ice shapes to suit any site application. From cube ice to chewable ice and even flaked ice, Hoshizaki has options for every sector of food service. Fox's Bag in Box Drinks
Save money by converting your soda fountain to use Fox's bag in box drinks!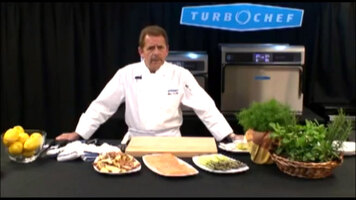 Turbochef Sota Demonstration
Here, Chef Steve Crellin explains how the Turbochef Sota gives you the ability to expand your menu tremendously. It specializes in toasting, browning, and crisping foods evenly and consistently up to 12 times faster than ever before!