For nearly 200 years, WUSTHOF has been the brand of choice for chefs looking for high-quality German-made knives. Over the years, countless kitchen professionals have made the investment in these classic forged knives, with many of these knives lasting throughout the chef's entire pro career. WUSTHOF knives have been an indispensible part of many a chef's kit. What about the rest of the kitchen? The folks that prep so much of the restaurant's food? Who wouldn't rather provide them with sharp, safe, long lasting knives to use instead of the cheap, dull, and unsafe knives that they are used to? But who could afford German-made knives for the whole kitchen? The answer is: You can! With WUSTHOF's new Pro Line of stamped kitchen knives, you'll get that same German quality at a price point that makes these knives affordable for the whole kitchen. WUSTHOF Pro knives are made in Germany from the same stain-free carbon steel that WUSTHOF's forged knives are, but at a stamped-knife price. They are NSF Approved and built to withstand the rigors of your restaurant's kitchen, and the super sharp blades will allow your staff to be able to use these knives safely, hygienically, and efficiently. Your cutting tasks will be a breeze with the lightweight and ergonomic handles, complete with a special, non-slip grip that the Pro Line features. WUSTHOF's Pro Line includes chef knives, various paring knives, Santuko and other Asian knives, bread knives, and more at prices in line with the plain white handled stamped knives that you've been using. In fact, WUSTHOF's quality has never been more affordable! And at these low prices, you will get quality you've never seen before in a stamped kitchen knife. We wouldn't be surprised at all if these knives made it into your personal knife roll. WUSTHOF's Pro Line – Buy now at the WEBstaurantStore.com.
Wusthof's Pro Line of stamped kitchen knives give you the same high-quality craftsmanship that you've come to expect from Wustof, at a price point that makes these knives affordable for the whole kitchen. Check out how many there are to choose from!
Related Videos How to Use an Offset Y-Peeler
This video will highlight some of the benefits of the offset y-peeler, as well as demonstrate the best ways to use this peeler to peel and prepare vegetables for serving!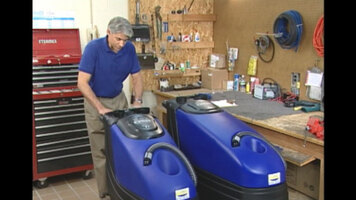 Features of the Pacific Z-Series Floor Scrubbers
The compact design and convenient features of the Pacific Z-Series Floor Scrubbers make each model easy to use and perfect for any business! Check out this video to see why and how Pacific floor scrubbers beat out the competition.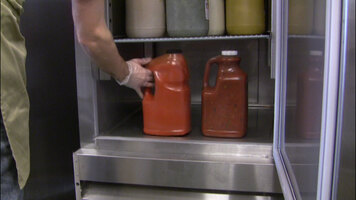 Stainless Steel Single Door Avantco Refrigerator Review
Bring efficiency and dependability to your restaurant kitchen with the Avantco stainless steel single door refrigerator. This 23 cu. ft. refrigerator is packed with standard features that will make daily activities in your kitchen easier.