(Transcript Unavailable)
Use this LED Beer Sign with its 3 different modes - steady on, flashing, and crawling - to attract customers to your bar or pub!
Products In This Video

Related Products


Related Videos Ribbon Footed Etched Blade Grater
Have a look at this ribbon etched blade grater with an anti-slip foot.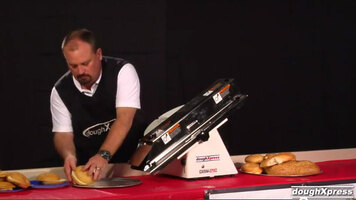 DoughXpress: DXSM-270 French Bread/Bun and Bagel Slicer
The DXSM-270 bun and bagel slicer will slice french bread, bagels, hamburger buns, hoagies, biscuits, bread sticks, and so much more! This product can slice and/or hinge products up to 6" wide by 3" thick as fast as the operator can feed it!
AXP-MXP22 User Options
If you would like a brief overview of how to utilize the user options of the AXP22 oven, then check out this video. There are 17 different user options so that you can customize this oven to your individual kitchen needs!