A favorite in bars and beer stores alike, this LED beer sign features 3 distinct modes of light display. Mode 1 offers your standard "on" function. When selected, your sign will illuminate all lights for a clear, crisp presentation. To add a little pizzazz to your display, select Mode 2 for a chase on the word "BEER". While the border remains illuminated at all times, the letters B-E-E-R illuminate one before the next to build the word "BEER" from left to right, until the entire word is displayed in full. At that time, the letters clear and the chase starts anew. For some sparkle, consider setting the sign to Mode 3, a chase on the border. While the word "BEER" remains lit at all times, the lights of the border rotate in such a pattern that it appears to move in a clockwise direction around the word "BEER" for a fun, festive effect. Well thank you for watching, and if you have any questions, please feel free to use our "Live Chat" button.
Use this LED Beer Sign with its 3 different modes - steady on, flashing, and crawling - to attract customers to your bar or pub!
Products In This Video

Related Products


Related Videos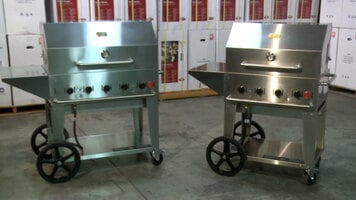 Crown Verity Outdoor Portable Charbroiler
Check out this video on the outdoor portable charbroilers offered from Crown Verity! Precision, quality and durability are the defining features of the 30 inch and 36 inch models offered.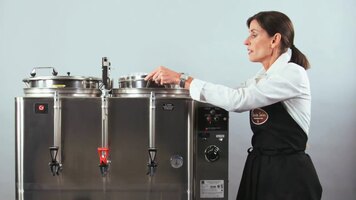 Grindmaster-Cecilware Urn Demonstration
This video gives a demonstration of how to use Grindmaster-Cecilware's urns to easily brew coffee.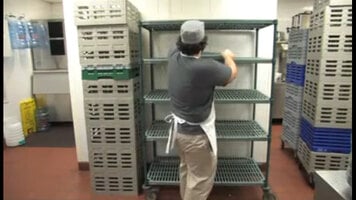 Super Erecta Pro
The Metro Super Erecta Pro shelving unit is made to take a beating! Check out our long line of ultra durable, easy-to-clean Metro Super Erecta shelves.