Everyday your glassware is under constant attach from contaminates flying around in the air. Cambro Camrack provide a barrier between your clean glassware and the dust, dirt, bacteria, and insects trying to invade them. The Camrack system is composed of three main parts; a stack of racks that have an enclosed outer wall, an enclosed dolly that seals from the bottom, and a cover that seals from the top.
This Cambro Camrack wash and store system will protect your glassware from airborne contaminants and provide efficient, sanitary storage for all of your glasses! It includes a stack of racks with enclosed outer walls, an enclosed dolly, and a cover.
Related Videos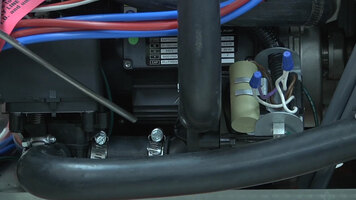 CMA 180UC Undercounter Dishwasher Training Part 2
Continue your education on CMA 180UC undercounter dishwasher maintenance with this short video. If you want to learn how to maintain components of your machine, this is a great way to become familiar with the inner workings of your dishwasher. Big Train Blender Ready Smoothie Mixes
Treat your customers to real fruit smoothies with Big Train's smoothie mix! This mix is perfect for low-labor operations that want to serve consistently delicious smoothies every time.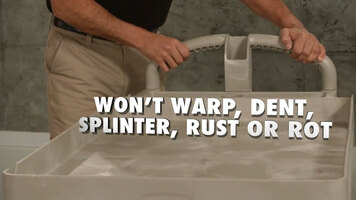 Rubbermaid Heavy Duty Carts
Check out the many features and benefits of Rubbermaid heavy duty utility carts to see why these rugged, easy to maneuver carts are just what you need for your application!