Everyday your glassware is under constant attach from contaminates flying around in the air. Cambro Camrack provide a barrier between your clean glassware and the dust, dirt, bacteria, and insects trying to invade them. The Camrack system is composed of three main parts; a stack of racks that have an enclosed outer wall, an enclosed dolly that seals from the bottom, and a cover that seals from the top.
This Cambro Camrack wash and store system will protect your glassware from airborne contaminants and provide efficient, sanitary storage for all of your glasses! It includes a stack of racks with enclosed outer walls, an enclosed dolly, and a cover.
Related Videos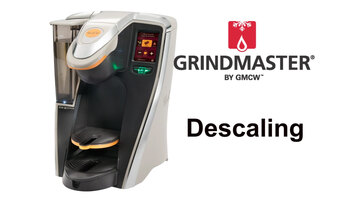 Grindmaster RealCup RC400 Coffee Brewer: Descaling
Properly descaled equipment is imperative to brewing good coffee. Learn how to descale your Grindmaster RealCup RC400 by watching this video!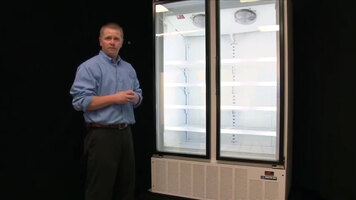 Master-Bilt Glass Door Merchandisers
Master-Bilt's line of glass door merchandisers are easy to own and operate. Check out this video for tips on how to customize the case for the needs of your particular business and how to perform regular upkeep that ensures long-lasting performance.
Waring WFP16S Food Processor
Watch this video to learn about all the unique features this Waring WFP16S food processor has over other processors in its class. From a 2 HP motor to a whipping disk, this Waring product takes a step above the rest.