Everyday your glassware is under constant attach from contaminates flying around in the air. Cambro Camrack provide a barrier between your clean glassware and the dust, dirt, bacteria, and insects trying to invade them. The Camrack system is composed of three main parts; a stack of racks that have an enclosed outer wall, an enclosed dolly that seals from the bottom, and a cover that seals from the top.
This Cambro Camrack wash and store system will protect your glassware from airborne contaminants and provide efficient, sanitary storage for all of your glasses! It includes a stack of racks with enclosed outer walls, an enclosed dolly, and a cover.
Related Videos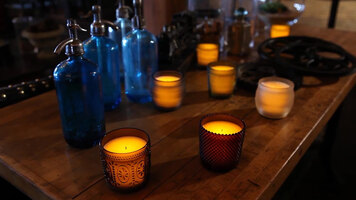 Sterno Products Ambient Solutions
Create a unique atmosphere in your restaurant, bistro, or bar with these candles! From clear liquid candles to flameless candles, Sterno Products has the right item to fit your needs. Doyon FPR3 Countertop Pizza Oven
The Doyon FPR3 countertop pizza oven has circulating racks to help cook your products evenly! You can put a variety of products inside, such as pizza, nachos, chicken wings, fish, or pie!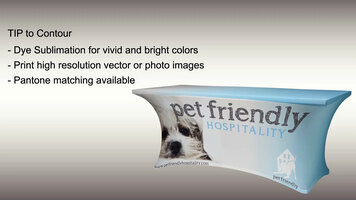 Snap Drape Contour Covers
Create a contemporary dining room presentation with Snap Drape contour covers! Not only do they form-fit to your tables, they secure and place without clips or pins. Plus, they are machine washable and easy to clean.