Everyday your glassware is under constant attach from contaminates flying around in the air. Cambro Camrack provide a barrier between your clean glassware and the dust, dirt, bacteria, and insects trying to invade them. The Camrack system is composed of three main parts; a stack of racks that have an enclosed outer wall, an enclosed dolly that seals from the bottom, and a cover that seals from the top.
This Cambro Camrack wash and store system will protect your glassware from airborne contaminants and provide efficient, sanitary storage for all of your glasses! It includes a stack of racks with enclosed outer walls, an enclosed dolly, and a cover.
Related Videos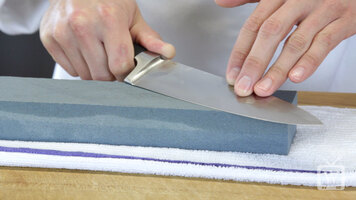 How to Sharpen Your Knives
Keep your knives sharp and performing at a high level with regular sharpening and maintenance! Watch this video to learn the proper techniques to sharpening with a stone, and how regular maintenance will extend the life of your knives!
Overview of JT Eatons 133N Stick-Em Mouse Glue Traps
This Stick-em mouse glue traps are ideal for catching mice and insects that are in your restaurant or home. Be sure to place the glue traps along the wall to get the best results.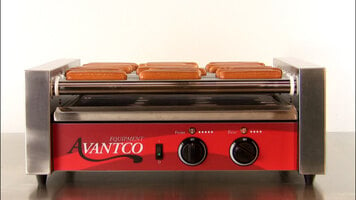 Avantco Hot Dog Roller Grill Demonstration
The Avantco hot dog roller grill will evenly cook hot dogs or sausages every time! This grill features separate controls for the front and rear rollers, giving you more control over the cooking process. Also, don't forget to purchase a sneezeguard!