Everyday your glassware is under constant attach from contaminates flying around in the air. Cambro Camrack provide a barrier between your clean glassware and the dust, dirt, bacteria, and insects trying to invade them. The Camrack system is composed of three main parts; a stack of racks that have an enclosed outer wall, an enclosed dolly that seals from the bottom, and a cover that seals from the top.
This Cambro Camrack wash and store system will protect your glassware from airborne contaminants and provide efficient, sanitary storage for all of your glasses! It includes a stack of racks with enclosed outer walls, an enclosed dolly, and a cover.
Related Videos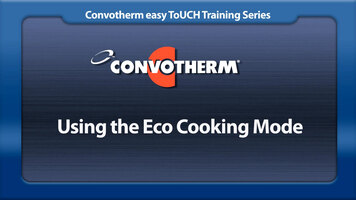 Cleveland Convotherm: Eco Cooking
Reduce your energy consumption by 25% by cooking with your Convotherm's eco cooking mode. It can be activated or deactivated by following these simple steps.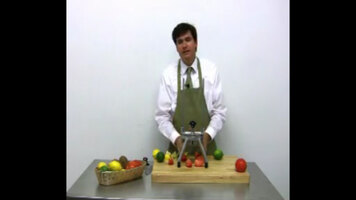 Nemco Easy Wedger
You can get perfectly even fruit and vegetable wedges with the Nemco Easy Wedger. Avantco C15 Airpot Coffee Brewer Review
See how this affordable and easy-to-use coffee brewer from Avantco can be a great addition to your coffee shop, restaurant, or break room! This C15 airpot coffee brewer heats coffee at 201-205 degrees, ensuring rich, consistent coffee every time.