Everyday your glassware is under constant attach from contaminates flying around in the air. Cambro Camrack provide a barrier between your clean glassware and the dust, dirt, bacteria, and insects trying to invade them. The Camrack system is composed of three main parts; a stack of racks that have an enclosed outer wall, an enclosed dolly that seals from the bottom, and a cover that seals from the top.
This Cambro Camrack wash and store system will protect your glassware from airborne contaminants and provide efficient, sanitary storage for all of your glasses! It includes a stack of racks with enclosed outer walls, an enclosed dolly, and a cover.
Related Videos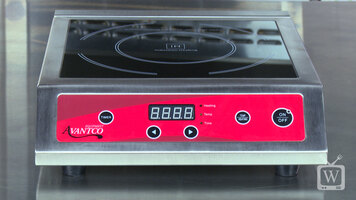 Avantco IC3500 Countertop Induction Range
To learn about all the great features of the Avantco IC3500 countertop induction range, watch this video and see which model is right for your foodservice needs. See why these ranges have become so popular over the past decade!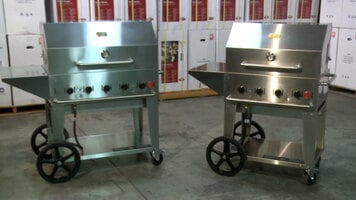 Crown Verity Outdoor Portable Charbroiler
Check out this video on the outdoor portable charbroilers offered from Crown Verity! Precision, quality and durability are the defining features of the 30 inch and 36 inch models offered.
Troubleshooting Faucet Leaks
A leaky faucet can increase your water bill by hundreds of dollars per year. In fact, 1 drip/second equals about 3,000 gallons/year! Luckily, most causes of leaky faucets are easy to diagnose and inexpensive to repair. Watch this video to learn how!