Everyday your glassware is under constant attach from contaminates flying around in the air. Cambro Camrack provide a barrier between your clean glassware and the dust, dirt, bacteria, and insects trying to invade them. The Camrack system is composed of three main parts; a stack of racks that have an enclosed outer wall, an enclosed dolly that seals from the bottom, and a cover that seals from the top.
This Cambro Camrack wash and store system will protect your glassware from airborne contaminants and provide efficient, sanitary storage for all of your glasses! It includes a stack of racks with enclosed outer walls, an enclosed dolly, and a cover.
Related Videos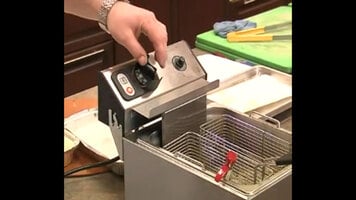 Vollrath Deep Fryer Demonstration
Watch this video to learn about safety features, appropriate applications, and accessories to consider when purchasing a Vollrath deep fryer!
Salvajor Disposer and Control Demo
Salvajor Demonstrates how to use their disposer and control.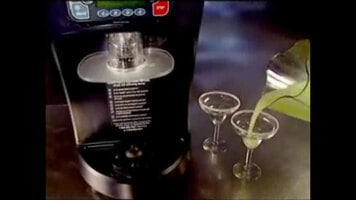 Hamilton Beach Revolution Blender Demonstration
The Hamilton Beach Revolution Blender will act like an additional bartender that makes perfect mixed drinks for your customers. Plus, its 3 horsepower motor, stainless steel shaving blades, and 5 gallon capacity ice hopper make it super convenient.