Everyday your glassware is under constant attach from contaminates flying around in the air. Cambro Camrack provide a barrier between your clean glassware and the dust, dirt, bacteria, and insects trying to invade them. The Camrack system is composed of three main parts; a stack of racks that have an enclosed outer wall, an enclosed dolly that seals from the bottom, and a cover that seals from the top.
This Cambro Camrack wash and store system will protect your glassware from airborne contaminants and provide efficient, sanitary storage for all of your glasses! It includes a stack of racks with enclosed outer walls, an enclosed dolly, and a cover.
Related Videos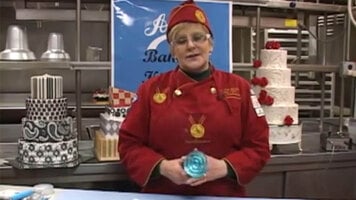 Ateco Spiral Stamp
Tired of wasting time rolling long pieces of fondant for straight cake borders or ribbons? Look no further than this video! Quickly learn how to use this Ateco spiral stamp to effortlessly cut even, narrow strips of fondant or dough.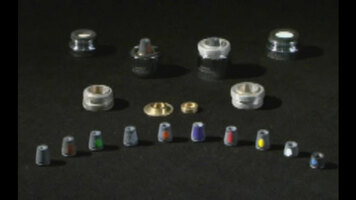 Save Water by Installing a Low Flow Pre Rinse Spray Valve
When you see two pre-rinse spray valves operating side by side like in this video, it's easy to visualize all the water you're wasting by not using a low flow model! This T&S low flow pre rinse spray valve will increase your water and cash flow. Features of the Avantco C10 Coffee Brewer
See how easy it is to brew consistently rich coffee every time with this coffee brewer from Avantco. The affordability and various other features of this brewer make it perfect for any diner, coffee shop, or break room. It's even ETL and UL listed!