Everyday your glassware is under constant attach from contaminates flying around in the air. Cambro Camrack provide a barrier between your clean glassware and the dust, dirt, bacteria, and insects trying to invade them. The Camrack system is composed of three main parts; a stack of racks that have an enclosed outer wall, an enclosed dolly that seals from the bottom, and a cover that seals from the top.
This Cambro Camrack wash and store system will protect your glassware from airborne contaminants and provide efficient, sanitary storage for all of your glasses! It includes a stack of racks with enclosed outer walls, an enclosed dolly, and a cover.
Related Videos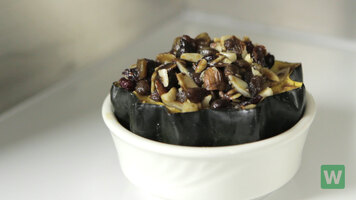 Amana RC22S2 Commercial Microwave
If you are looking for a heavy duty commercial microwave for your restaurant, look no further than the Amana RC22S2. Excellent durability and a variety of features make this the perfect microwave for any operation.
LED Open Sign Modes
Draw customers into your restaurant with this bright LED open sign and its three selectable modes: static, tracer, and Vegas!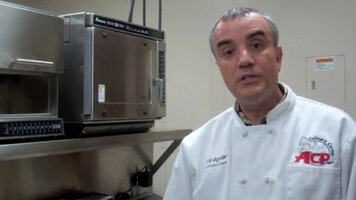 OnCue Introduction
The OnCue microwave oven packs 2400W of pure microwave power! It also features a door that slides up and down, a unique jigsaw design, and an easy-to-clean surface, that will allow you to maximize space and efficiency in your kitchen.