Everyday your glassware is under constant attach from contaminates flying around in the air. Cambro Camrack provide a barrier between your clean glassware and the dust, dirt, bacteria, and insects trying to invade them. The Camrack system is composed of three main parts; a stack of racks that have an enclosed outer wall, an enclosed dolly that seals from the bottom, and a cover that seals from the top.
This Cambro Camrack wash and store system will protect your glassware from airborne contaminants and provide efficient, sanitary storage for all of your glasses! It includes a stack of racks with enclosed outer walls, an enclosed dolly, and a cover.
Related Videos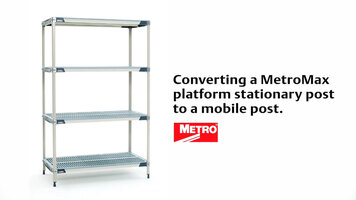 Metromax Shelving Units: Converting Platform Posts to Mobile Posts
Learn how to quickly transform your Metromax shelving unit into a mobile shelving unit by watching this video!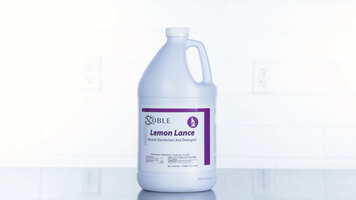 Noble Chemical Lemon Lance
Looking for a tough disinfectant that is safe to use on dozens of different materials? Check out Noble Chemical's Lemon Lance. It cuts through soils, bacteria, fungi, mold, and even viruses for outstanding sanitation.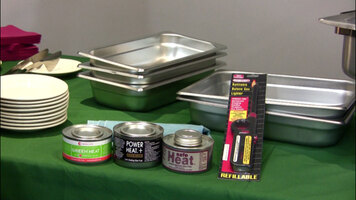 Chafer Accessories Review
Accessorize your Choice chafer with our full, 1/2, and 1/3 size food pans! Also check out our 3 types of chafer fuel, convenient microfiber cleaning cloths, and even our refillable long tip lighters.