As the world's leading manufacturer of high density polyethylene folding tables and chair, Lifetime products has revolutionized the industry with their contorted folding chairs. They are durable, light weight and best of all comfortable. Lifetime products also offers a chair cart for convenient storage and transportation. Your lifetime chair cart is strong durable and holds at least 32 lifetime chairs. Constructed of 16 gage square steel tubing, the chair cart is 60" long by 32.5" wide and 55" tall. The powder coated finish is rust resistant and will not crash, chip, or peal making the cart ideal for commercial use both indoor and outdoor. The wheels have a 3" diameter that provides a smooth, easily glide for loading and unloading your chair. The non-marking wheels are designed to not scratch or mark up the floor. So enjoy the convenience of Lifetime chair cart for you next banquet, meeting, or group gathering. With our quality construction and innovative designs, Lifetime's tables and chairs are perfect for you next even and our chair carts will make the setup and take down easy.
Storing and transporting all of your Lifetime folding chairs is easy with this mobile and durable Lifetime chair cart! The powder coated finish of this cart guarantees that it will not rust, crack, chip or peel, making it ideal for commercial use.
Products In This Video
Related Products



Related Videos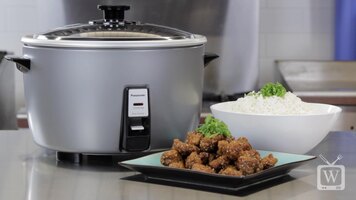 How to Use a Rice Cooker
The WEBstaurant Store carries many rice cookers and warmers designed for cooking rice to perfection! Watch this video for step by step instructions on how to cook rice in the convenient and efficient Panasonic SR-42HZP 23 cup rice cooker!
Lincoln Impinger Oven 1300 Series: Weekly Cleaning
The weekly cleaning procedure for 1300 series Impinger ovens from Lincoln is reviewed. Follow these guidelines to keep the exterior and interior clean.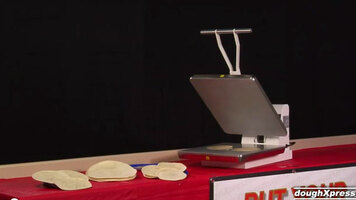 DoughXpress: TXM-20 Manual Tortilla Press 16in x 20in - 220V
a look at the TXM-20 manual tortilla press from DoughXpress