With quality construction and innovative designs, Lifetime products have revolutionized folding tables and chairs, bringing you a variety of products to meet your needs. The Lifetime 4 foot folding table is a multi-purpose utility table that can be used anywhere: your home, office or even a campground! Seating yup to 4 people, it's the perfect size for a display table, refreshment table, or craft table; just to name a few. The lightweight portable design folds easily, making it perfect simple to transport and store, our 4 foot folding tables are built beyond industry standards and can handle even the toughest situations. Constructed of high density polyethylene, the Lifetime 4 foot folding table is stain resistant, easy to clean and provides superior strength and durability. The table top is UV resistant and will not crack, peel, or chip which is perfect for indoor and outdoor use. Our heavy duty table tops feature an innovative tack-off pattern that below the table's surface making the table more rigid and stronger. The dent resistant corners and specifically engineered to prevent denting or crushing if dropped or bumped. All Lifetime tables have a durable steel frame. Our patented J channel and cross tubing spans the length of the table, creating a sturdy foundation. The powder coating gives the table a great all weather finish. It prevents scratching, rusting, and corrosion and protects the steel frame from UV damage. The broad leg stands and locking, safety rings and solid steel brace arms insure safety and stability. Lifetime exceeds the strength and durability needed for commercial use, while maintaining the best value and affordability for use at home. Take a look around and you will see Lifetime tables and chairs everywhere: homes, churches, offices & your next group gathering. Whether it's a family game night, outdoor barbeque or church fundraiser, Lifetime tables helps you work, play, gather and celebrate the way you live.
Learn how the quality construction and innovative design of this multipurpose Lifetime folding table makes it perfect for any use in your home, office, campground, or any other setting! It is stain resistant, durable, and easy to clean.
Related Videos Diagnostic Module on the Hoover Bagged Upright Vacuum Cleaner
The Hoover Bagged Upright vacuum cleaner features a diagnostic module that flashes when the bag, filter, or brush roll need to be serviced. Watch this video to learn more about the diagnostic module.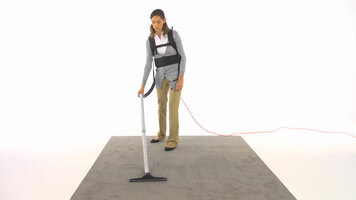 Hoover Commercial Back Pack Vacuum Cleaner Dust Bag and Filters
Learn how to properly empty and clean the bag and filter on your Hoover Commercial Back Pack vacuum cleaner. This video will show you how to dismantle and reassemble your unit for effective bag and filter cleaning.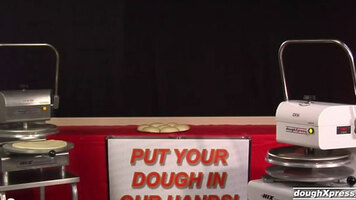 DoughXpress: DXM-SS Manual Pizza Dough Press
The DXM-SS is a commercial manual pizza dough press perfect for low to medium production volume! It is a fast, safe, simple, mess-free alternative to hand tossing or sheeting your pizza dough.