Since the food you buy is typically pre-packaged, and has the weights listed on the side, it's easy to assume that you're getting what you paid for, but vendors make errors. Not that any food vendor would try to take advantage of you, but these things just sometimes happen. We have several models of receiving scale available with capacities from 60 lbs all the way up to 1000 lbs. Today I'm going to be going over the use and function of the Taylor TE150 Digital Receiving Scale, which has a capacity of 150 lbs. When you first get your TE150 home, of course the first thing you'll want to do is plug it in. You can see the spot for the plug is right on the back of the platform here. You can see that it goes right in there, and the other end goes into the receptacle. The great thing about the TE150 is that it's very portable, and I'll show you why I say that. You can take off the top of this platform, and you can see right here there is a battery compartment door. If I remove that you can see there is a spot for six AA batteries. That means you don't even have to plug this unit in, and you can move it around anywhere. Allow me to put this back together. What also makes it portable is that on the control panel it has four rubber feet on the bottom. So you can put this on top of a table just about anywhere, but it does come with a mounting bracket. You would just mount these two screws in the wall or on your table, and then you line up this hole with the hole down here, and screw it in with the included screws. Then you can mount that control panel anywhere you like. Now let's take a look at the basic functions of the Taylor TE150. Let me put some weight on here. All I have are some chocolate syrups so I'll just use that for right now. You can see right here it comes out in Kilograms, but I can change that to pounds right here. You can see now that my chocolate syrup is 11 lbs. We can take a look, it also has a tare function, and so if I put my container on here, all you have to do to tare this out is just hit the "tare hold" key quickly. Then you can weigh your product very accurately without taking into account the container. The other function that this has is a hold function. Oh, when you do the tare function, you can see when you take the weight off you have a negative weight. You can fix that quite easily by hitting tare one more time. It also does have a hold function. To use that the first thing I'll do is just press on this hold key for three seconds. Then it will say Hold on, or "H_on." Here I will put my product on top, and now I'll remove it and you'll see that this weight remains. So if I need to record that weight I can have it up and look at it and not have to remember it. To clear this out, all I have to do is hit that one more time. If I want to cancel the hold function, all you'll do is just press and hold until it says "H-oF." That's all there is to it! Now that you've seen how easy this is, think about what it would cost if you didn't have a digital receiving scale. What if you are being shorted just a little bit each time you ordered? Knowledge is power, so put yourself in the know, and get yourself a digital receiving scale!
If your supplier consistently shorts you on product, it can really add up over time. Protect yourself with the Taylor TE150 digital receiving scale! It features innovative functions such as a tare button, hold button, and customizable display.
Related Products

Related Videos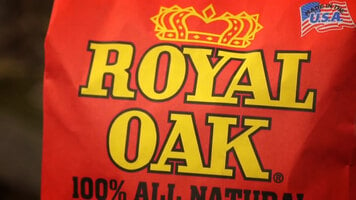 Royal Oaks Charcoal Briquettes
Looking for a quick and easy way to grill your steak, chicken, or pork with charcoal? Try Royal Oaks ridge charcoal briquettes! The unique ridge shape improves air flow, decreases start up times, and burns at a higher temperature.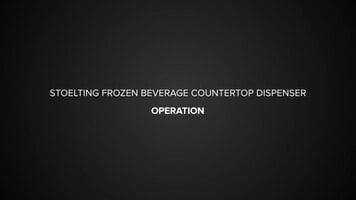 InSinkerator Disposer Operation
Check out this video to learn how to use your InSinkerator disposer! Plus, learn how it can help save you time and money while increasing efficiency.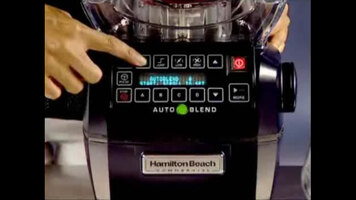 Hamilton Beach Summit Blender Demonstration
Finally, someone has created a smart blender to take the guesswork out of blending! The Hamilton Beach Summit Blender features an Auto Blend one-touch sensor that will sense when your drink is perfectly blended and automatically shut off.