Suzy is my world. Steve and Linda equal true love. Harry hearts Sandy. Love is forever. Marks left behind shouldn't be. Introducing 3M glass cleaner and protector. Cleans and makes glass easier to clean over time. Keeps glass looking cleaner longer. So amazing, you'll love it.
Keep your mirrors, windows, and other glass surfaces clean with 3M's glass cleaner! Designed to protect glass as well as clean it, this special glass cleaner will keep surfaces looking cleaner longer.
Related Videos Cecilware Soft Serve Machine Cleaning
This video shows you exactly how to empty, disassemble, and clean your Cecilware soft serve machine.
Rubbermaid Groundskeeper Smoking Management System
Check out this video to learn how the Rubbermaid Groundskeeper smoking management system helps you do away with smelly, unsightly cigarette litter in the most unobtrusive way possible!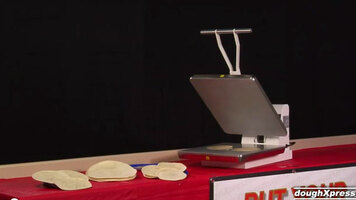 DoughXpress: TXM-20 Manual Tortilla Press 16in x 20in - 220V
a look at the TXM-20 manual tortilla press from DoughXpress