One of our most popular lecterns, the number 222 full-floor lectern is an affordable, attractive unit for most institutional environments. Available in four colors to match any venue, the lectern is made of three quarter-inch stain and scratch resistant thermofused melamine laminate on particle board and features a full-sized reading surface, storage shelf, and book-stop built-in. Glides are included for floor protection, plus, an optional caster wheel kit is available to convert it to a mobile unit. Oklahoma Sound is committed to sourcing raw materials from only non-boreal forestry and maintains environmentally sustainable practices. With our 48-hour UPS quick ship and a 5-year warranty, the Oklahoma Sound number 222 full-floor lectern is one of the best choices you can make.
With a stain and scratch resistant surface and convenient glides for floor protection, this affordable Oklahoma Sound 222 full-floor lectern is just what your institution needs. Watch this quick video to learn more!
Products In This Video

Oklahoma Sound 222CH Wild Cherry Finish Lectern

Oklahoma Sound 222MY Mahogany Finish Lectern

Oklahoma Sound 222MO Medium Oak Finish Lectern
Related Videos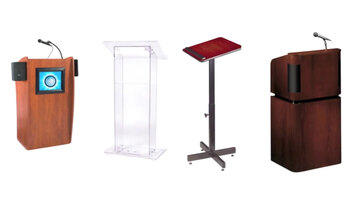 Oklahoma Sound AV Presentation
Learn about the exciting presentation possibilities with Oklahoma Sound's line of elegant audio / visual carts and lecterns!
ProTeam ProGen Durability
See the full durability of the ProGen 12" and 15" vacuum cleaners! These high-powered machines can withstand even the harshest tests.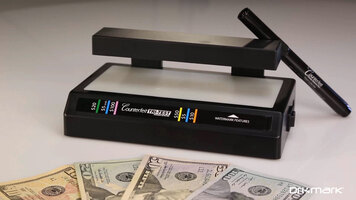 Dri Mark Tri Test Counterfeit Bill Detector
Learn why the Dri Mark Tri Test Detector is the ideal solution for detecting counterfeit bills, in this quick video! We'll show you how easy it is to use the unit, as well as all of the features and benefits it possesses.