Robot Coupe R402. We see a woman assembling a continuous feed food processor. The camera focuses on the blade. The woman adds meat to the bowl and an above-angle shot shows the meat being processed. Now we have nice, fresh ground beef. You can even add greens, eggs, or cream to make sauces. There are several different blades to choose from, which offers unmatched versatility. Choose from a variety of different attachments. Onion, tomatoes, and other vegetables are no match for this machine. With shredder attachments, you can even shred carrots or cheese with ease! No matter the product, Robot Coupe has a processor for you.
The Robot Coupe R402 combination continuous feed food processor features several different attachments that allow you to slice, shred, or process virtually any food product! Watch this video for a detailed look at some common applications.
Related Videos De Buyer Ultra Mandoline
Use De Buyer's Ultra mandoline to slice your vegetables a variety of ways! It features a compact, space-saving frame with a non-stick plate that ensures ingredients slide smoothly over the surface for efficient cutting.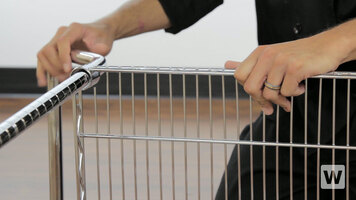 How to Assemble a Regency Utility Cart
Check out our short video to learn how simple it is to assemble these Regency utility carts! It's quick and easy, so you'll be a pro in no time.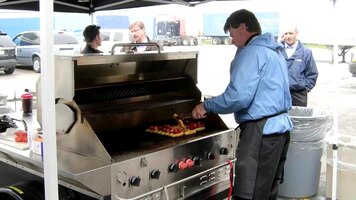 Crown Verity Tailgate Grills
This video goes over Crown Verity's line of tailgate grills, including the TG-1, TG-2, and TG-4.