Running a manual defrost cycle on your GDC series freezer is a simple process and will keep your unit free of harmful ice buildup, which can cause decreased energy efficiency and other potential issues. To begin the manual defrost cycle, press the defrost button for approximately 5 seconds. Repeat to stop the defrost cycle.
Running a manual defrost cycle on your GDC series freezer will keep your unit operating at its fullest potential. Watch this video to learn more!
Related Videos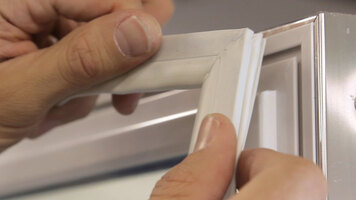 Replacing a Gasket on an Avantco Merchandiser
This video gives you step-by-step instructions regarding how to properly change the door gasket on your GDC or GDS series merchandiser. The gasket is a crucial part of any refrigeration equipment, because it keeps cold air inside the cabinet.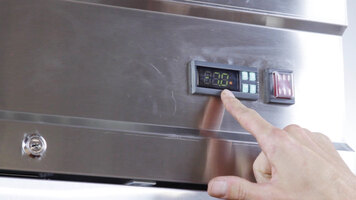 How To Program a Carel IR33 Controller on an Avantco Freezer
Watch this video to see how easy it is to set or change the temperature on the Carel IR33 controller used on our Avantco CFD series freezers!
Lincoln Impinger Oven 1600 Series: Optional Soil Shields
A look at the benefits of using the optional soil shield. Soil shields will help to make cleaning your 1600 series Lincoln Impinger oven a breeze!