Introducing the Vacu Vin wine saver vacuum pump! Step by step instructions: 1. Insert one of the included wine stoppers into an open wine bottle. 2. Place the pump over the top of the wine stopper, and begin to pump. 3. This pumping action draws air out of the bottle, pushing it out the top of the pump. 4. Release the pump. Your wine bottle is now sealed, locking in flavor and aromas until the next time you need it!
If your business occasionally sells wine by the glass, then this tool is a must-have. See how this easy-to-use Vacu Vin Wine Saver Vacuum Pump seals in the flavor of your wine and gives you more glasses per bottle!
Related Videos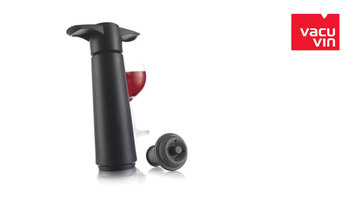 Vacu Vin Wine Saver
Resealing your favorite wine bottle has never been easier with this Vacu Vin wine saver! Place the vacuum on top of your bottle, pump until you hear the click, and you'll have fresh wine to open at your next gathering.
Wet Mops
Check out our wide selection of wet mops! With various mop heads and handle styles to choose from, you are sure to find the perfect mop for any application!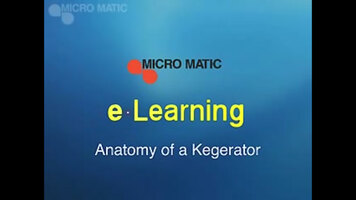 Micro Matic Anatomy of a Kegerator
This brief video shows you how a kegerator works, from how to set one up and clean it, and even how to build your own!