The kangaroo's tail functions as a fifth leg, pushing it forward, providing unique strength and grace. So too the Kangaroo stool from NPS provides unique strength for your industrial seating demands, yet is designed for beauty and grace. Heavy-duty 1 1/4" seat has a waterfall edge for plush comfort and functionality, and ribbed design allows air circulation while seated. Easy clean material is resistant to chemicals and punctures. Simply pull on pneumatic lever to adjust seat height from 22-32". Backrest with hand hold promotes natural sitting posture with lumbar support. Footrest adjusts 12" for comfort. Chair swivels 360 degrees for unlimited functionality and the turn of a knob controls backrest tilt degree. Five industrial grade caster wheels offer portability, or install mushroom glides for stationary use. The NPS kangaroo stool ships in 48 hours, is MAS Certified Green, and enjoys our 10 year warranty.
Inspired by the kangaroo's strength and grace, NPS's Kangaroo stool has a heavy-duty seat with a ribbed design that allows for air circulation while seated. Plus, it features adjustable seat, backrest tilt, and footrest for optimal comfort.
Products In This Video

National Public Seating 6722HB Kangaroo Stool
Related Videos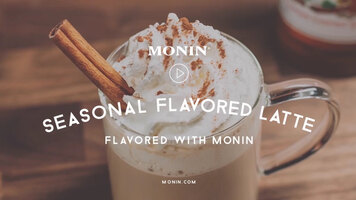 Pumpkin Spice Latte by Monin
Treat your guests to a piping hot pumpkin spice latte using Monin's pumpkin spice syrup! For the complete recipe, watch this video.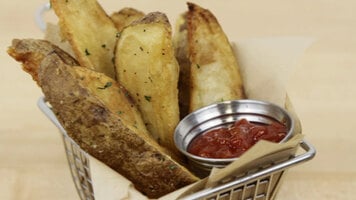 How to Use a French Fry Cutter With an 8 Wedge Blade
With this 8 wedge blade french fry cutter you'll be able to serve delicious french fries in style! Simply watch this brief video to learn how it functions.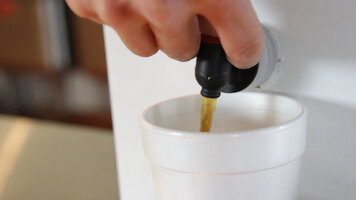 How to Assemble a Catering Beverage Dispenser
This video will teach you how to easily assemble a disposable beverage dispenser so that you can dispense all types of beverages. Because this dispenser is disposable, clean-up is effortless!