(Transcript Unavailable)
See how the easy-to-use Paraclipse Fly Patrol can eliminate flies and risks they cause! The decorative design of this Paraclipse Fly Patrol makes it a perfect addition to your kitchen. Plus, there are no zaps or harmful pesticides involved.
Related Videos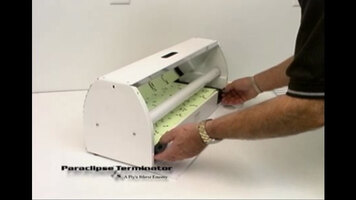 Paraclipse Terminator Fly Catcher Review
Stop gambling with fly control! Learn about the dangers of flies in your restaurant or kitchen as well as how the Paraclipse Terminator fly catcher can easily capture them! The innovative features on this unit will solve your worst fly problem.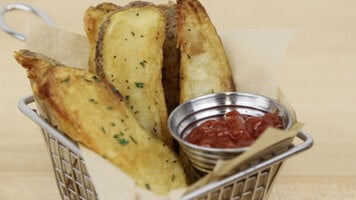 How to Use a French Fry Cutter With a 6 Wedge Blade
Serve delicious french fries with this 6 wedge blade french fry cutter! These step by step visual instructions will show you how to use, clean and maintain your french fry cutter, and keep it running like new. How to Use an Offset Y-Peeler
This video will highlight some of the benefits of the offset y-peeler, as well as demonstrate the best ways to use this peeler to peel and prepare vegetables for serving!