Can you or your customers afford to risk everything on the serious problems associated with not controlling flies in your place of business? Why are we even concerned about flies? To begin with, flies are one of the filthiest insects on the planet. They spend most of their time breeding and scourging for food. Flies are in constant contact with decaying material, food particles, or garbage. Flies are known to cause such diseases as E-Coli, Salmonella, and dysentery. Paraclipse takes the risk out of fly control. We have been producing fly traps for the commercial industry since 1993. Paraclipse products have consistently been the leaders in the industry for controlling flies in restaurants, delis, super markets, hospitals, and any other areas where food is being processed, prepared or consumed. Health departments across the United States have become more and more aware of the problems flies can cause. Therefore they have taken harsher steps in having food processing areas avoid potential fly problems within facilities such as hospitals, restaurants and factories. The paraclipse line of insect control products have been developed over the past 11 years with the specific purpose of helping your customers rid themselves of this terrible insect, making their place of business cleaner, healthier, and more profitable. Insectin decorative units have been been installed in the public areas of this restaurant and the Paraclipse terminator has been installed in the kitchen. These units have effectively eliminated the fly problem. Here is where all the flies are. The paraclipse fly patrol is another decorative unit that can help to eliminate fly problems in homes and restaurants. The fly patrol utilizes the same basic principles as our insectin ultra units, however it is smaller and more portable. The fly patrol can be mounted in on the wall as a wall sconce, or the stand that comes with it allows you to move the unit to any room in the home where a fly problem exists. The fly patrol was developed primarily for use inside the home, however it is an excellent product for the office and light commercial applications such as small restaurant areas. The fly patrol also uses the exclusive patented auto advancing cartridge system – Once the fly touches the glue they are there to stay. The unit constantly brings up fresh glue and attractants 24 hours a day, 7 days a week. The motorized cartridge advances the flies into the take up reel end of the cartridge. After 30 days, after the paper has expired, a low volume alarm will alert you that the cartridge needs replaced. The paraclipse fly patrol is the product for the home, it is an unobtrusive, decorative unit that can be permanent or portable. It is capable of collecting hundreds of flying insects, and uses no zap, chemicals, or pesticides. It is safe, simple, and sanitary. Whether you need a decorative unit for use in a commercial or home application, or a heavy duty unit that you need in the kitchen or front of the house, we have the product to fit your needs. Our patented auto advancing cartridge system give you a product that you can set and forget. The ultra and terminator cartridge lasts for 60 days, and the fly patrol cartridge lasts for 30 days. Flies are encapsulated at the end of the cartridge so you never have to handle an unsanitary glue board again. What's at stake? Whether the application is commercial or residential, paraclipse has what you need. Factories, restaurants and homes can now be cleaner, safer, and healthier with the patented paraclipse cartridges and one of our fine trapping systems. Install paraclipse traps today, and stop gambling with fly control.
See how the easy-to-use Paraclipse Fly Patrol can eliminate flies and risks they cause! The decorative design of this Paraclipse Fly Patrol makes it a perfect addition to your kitchen. Plus, there are no zaps or harmful pesticides involved.
Related Videos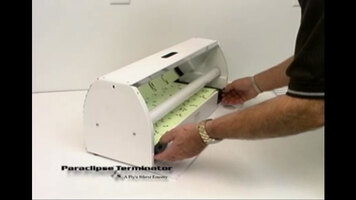 Paraclipse Terminator Fly Catcher Review
Stop gambling with fly control! Learn about the dangers of flies in your restaurant or kitchen as well as how the Paraclipse Terminator fly catcher can easily capture them! The innovative features on this unit will solve your worst fly problem.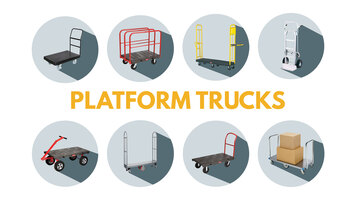 Platform Trucks
Easily transport supplies in your venue with our vast selection of durable platform trucks! They decrease unwanted employee exertion and promote fast, efficient receiving areas and loading docks.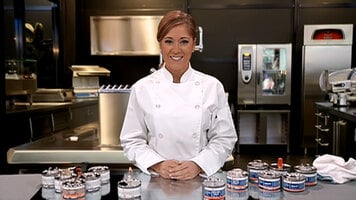 Sterno Products Safe Heat Chafer Fuel
To learn about all the benefits of Safe Heat chafer fuels from Sterno Products, watch this video! From catered events to buffets and self-service venues, these liquid lamp chafing fuels not only provide you with a quality product, but are safe, too!