Here's how it works. An electric current creates alternating magnetic fields. These fields push against the molecules in the cookware, heating only the cookware and its contents, making it more accurate and efficient. Also making it safer, because the surface does not generate heat. Vollrath. Outperform everyday.
Watch this quick video to learn how Vollrath's induction technology works! An electric current creates magnetic fields that heat up the cookware, making it efficient and precise.
Related Videos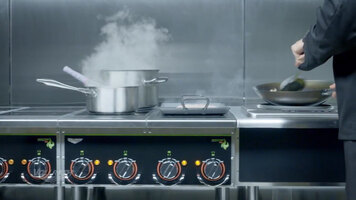 Vollrath Induction Money To Burn
Vollrath's induction technology is safer, more precise, and 50 percent more efficient than gas burners. Learn more by watching this video!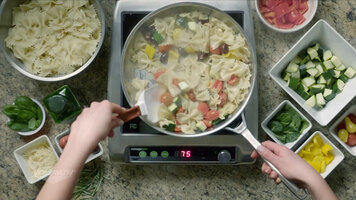 Vollrath Induction Cook Anywhere
Vollrath induction technology allows you to cook wherever you want, whenever you want! Discover the freedom of induction cooking by watching this video.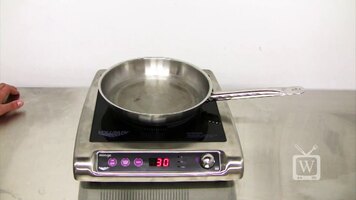 Induction Ranges
Explore the benefits of induction cooking, such as enhanced safety and increased efficiency! Also, learn what kind of pan to use with your induction range. From countertop ranges to a drop in units, we have the right induction range for you!