Proof your bread before baking or keep your ready-to-eat items fresh for service with an Avantco holding / proofing cabinet. Avantco is your trusted brand for delivering high-quality results for less and these versatile cabinets are no exception. Available in both full and half size models with insulated and non-insulated options, we have the right fit for your business. Our full size cabinets can hold up to 36 full size sheet pans, making it great for your high volume restaurant, diner, pizza shop, or bakery. For a more compact option that's great for businesses with limited space, try one of our half size models capable of holding up to 12 full size sheet pans while offering all the same great features as our full size models. All of our Avantco holding and proofing cabinets boast nine adjustable heat settings reaching up to 180 degrees Fahrenheit. Thanks to the LED display located on the base of the unit, it's easy to monitor the temperature and maintain your ideal conditions. The proof mode is also user friendly, featuring adjustable humidity settings between 30 and 95 percent up to 115 degrees Fahrenheit. When deciding on the right holding / proofing cabinet for your business, you have the choice of insulated or non-insulated. Non-insulated models are more economical up front and tend to fit better in low volume operations. For more frequent use, insulated cabinets offer excellent heat retention, making them more energy efficient and saving you money in the long run. Avantco holding / proofing cabinets have clear, Lexan doors, so it's quick and easy to check on the contents inside. Magnetic seals and tight-fitting gaskets also make sure that the heat doesn't escape, while the 5" casters provide excellent mobility for maximum convenience as well as cleaning and maintenance. All models are UL and NSF Listed.
Keep your hot foods at perfect serving temperatures in your restaurant, bakery, or pizzeria with Avantco proofing / holding cabinets! They come in two sizes with insulated and non-insulated options to meet your specific needs.
Related Videos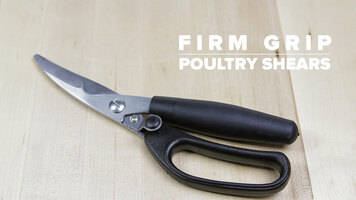 Firm Grip Poultry Shears
Easily cut up chicken and other poultry with these firm grip poultry shears! These strong kitchen shears are the perfect choice for cutting through light meats for your most popular dishes. To find out more, watch this short video.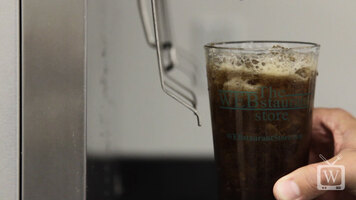 How to Replace a Bag in Box
Follow these easy steps to quickly swap out your bag in box drinks!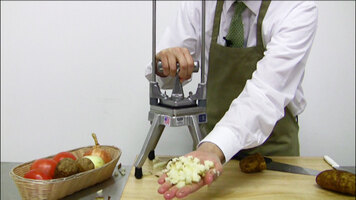 Vegetable Dicers
Dicing vegetables for soups, salads, and your signature dishes has never been easier! Use the Nemco N55500-1 Easy Chopper to save time and labor as you quickly slice and dice onions, tomatoes, potatoes, celery, and more.