Cafe time by NPS is an exciting new concept in cafe furniture. Every convenience you ever wanted, built into a gorgeous charcoal-slate colored plastic top mounted on the matching silver square frame. Use as a cafe table at the standard 30" height, or pull the concealed pneumatic lever and effortlessly raise to 42" bistro height. Measuring 36" with contoured corner edges, these tables are perfect for your break room, cafeteria, or lunch room. Light weight, scratch resistant, and durable, The attractive top will complement any decor. Sleek, contemporary legs provide a perfect, airy lip. Tilted latch sets tabletop into vertical position for compact storage, and contemporary styled legs allow nesting with the adjacent tables. Matching charcoal-slate colored bistro height stools feature ergonomically curved plastic seats and backs mounted on a sleek, tubular frame, with silver tone powder covered paint. Rubber, floor-friendly glides come standard. Mas certified green and available on 48 hour quick ship, cafe time enjoys a 10 year warranty. Cafe time by NPS, the industry's best value for an all-inclusive cafe table and stool.
Looking for an all-inclusive table and stool set that meets the needs of your cafe, bistro, or break room? Check out NPS's cafe time series! Packed with great features, this convenient set is both adjustable and ergonomically correct.
Related Videos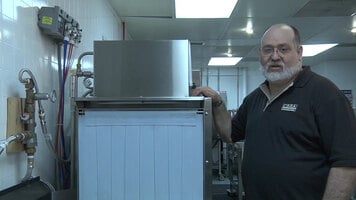 CMA Conveyor Dishwasher Training Part 4
Finalize your CMT EST-44 or 66 conveyor dishwasher's installation by following along with this informative, step-by-step tutorial!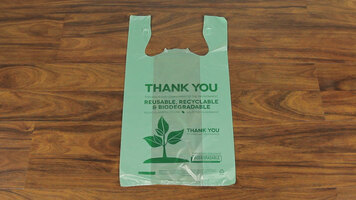 Green Herc T-Shirt Bags
Both convenient and eco-friendly, Green Herc t-shirt bags are perfect for grocery stores, delis, and take-out restaurants. They are just like regular plastic t-shirt bags, but are biodegradable and healthier for the environment!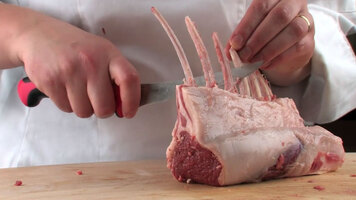 Rack Of Lamb
A Frenched rack of lamb is an elegant, easy-to-execute preparation that all seasoned cooks should be able to perform. Watch this video to learn how to properly remove the belly and rib meat from the cut.