Metro's line of Polymer poker chip dish dollys have been redesigned to better meet your needs. A sturdy all-polymer construction makes them durable and easy to clean. Improved deeper recessed handles allow for easy maneuverability over thresholds and in and out of tight storage areas. Metro's recessed handles put space to work, by increasing space utilization up to 15% over competitors' models with protruding handles. Four 5" swivel casters, two with break, are standard for improved transport. Metro's unique PCD design allows fast, safe and easy two-handed access to all dish columns. This minimizes dish breakage, and makes for smooth loading and unloading of dishes. All models come with built in drain holes to make cleaning faster, and easier and eliminates the possibility of water build-up, as well as a translucent vinyl dust cover that allows workers to view dishes without removing it. Most models come standard with built-in Microban antimicrobial product protection which inhibits the grown of bacteria, mold, mildew, and fungi that cause odors, stains and product degradation. Metro's square, compact design also allows for maximum space utilization and convenient undercounter storage. Fix position models, like this PCD9, have a built in area to transport glass racks. Metro's adjustable poker chip dish dolly, the PCD11A, is perfect for holding multiple size dishes—anything from small 4 1/4" dishes to 11 3/4" dinner plates and platters. Easy one-handed adjustments on the underside of the dolly allow for flexibility and maximum loading density. For example, the PCD11A can accommodate anywhere from 4 to 16 columns. Up to 640 dishes can be easily transported or stored. For those customers who have a need for differentiation of product in their facility, poker chip dish dollys are available in Microban blue and also in the darker true blue without Microban. Metro's line of polymer poker chip dish dollys have been redesigned to better meet your needs. Safely handle more with Metro.
See how the redesigned Metro Polymer PCD Poker Dish Dollys can improve space utilization in your restaurant kitchen and provide easier access to all of your plates! Many of these units are also coated in Microban to cut down on bacteria growth.
Related Videos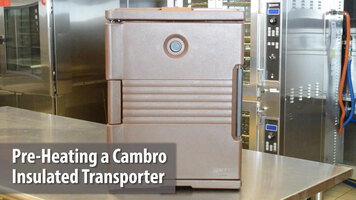 Cambro Insulated Food Carrier: Heating
Find out how to preheat your Cambro insulated transporter by watching this simple, step-by-step tutorial!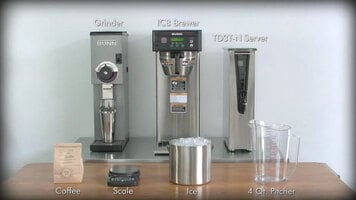 How to Brew in the Bunn ICB Coffee Brewer
Brew fresh coffee with this Bunn ICB coffee brewer! Simply follow these easy steps and enjoy.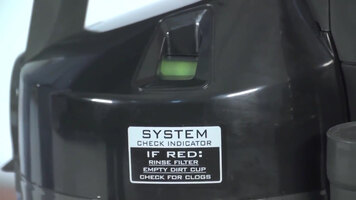 System Check Indicator on the Hoover Task Vac Bagless Vacuum Cleaner
Hoover's Task Vac bagless vacuum cleaners feature a system check indicator that signals when there is a blockage or if the canister is full. Watch this video for more information on how to identify your Hoover Task Vac indicator's signals.