To create a sparkling white peach, begin by rimming the glass with red colored sugar. Add 30 mL of Monin white peach syrup, ice, and Perrier sparkling water to the glass. Then, garnish and serve.
Easily make a sparkling white peach with the help of Monin products and these simple steps!
Related Videos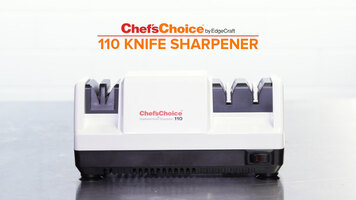 Chef's Choice 110 Electric Knife Sharpener
Keep your knives sharp with this Chef's Choice 110 electric knife sharpener! Follow these simple steps to keep the blades in pristine condition.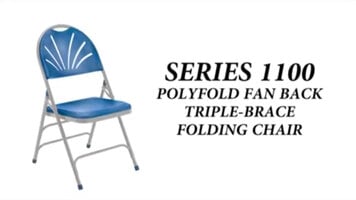 National Public Seating 1100 Series Folding Chair
Available in four best-selling colors, National Public Seating's 1100 series folding chairs are perfect for institutional functions and catered events! The chairs support up to 480 lbs. and are even stackable for easy, convenient use. Hamilton Beach PrimePour
This quick video summarizes the many benefits of the Hamilton Beach PrimePour system including ease of use, time & money savings, attractive appearance and more!