Pumpkin spice latte. Pour milk into frothing pitcher and steam. 1 shot of espresso. 3/4 oz. Monin pumpkin spice syrup. Add espresso. Add steamed milk. Top with whipped cream. Garnish with cinnamon.
Treat your guests to a piping hot pumpkin spice latte using Monin's pumpkin spice syrup! For the complete recipe, watch this video.
Related Videos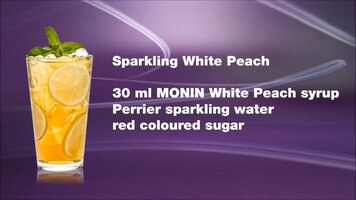 Sparkling White Peach by Monin
Easily make a sparkling white peach with the help of Monin products and these simple steps!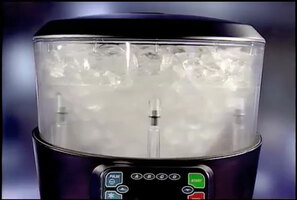 Hamilton Beach Revolution Blender
Make perfect icy drinks, back-to-back, with the Hamilton Beach Commercial Revolution shaver blender! With a powerful 3 hp motor, stainless steel blades, a large ice hopper, and other innovative features, this blender will do wonders in your bar.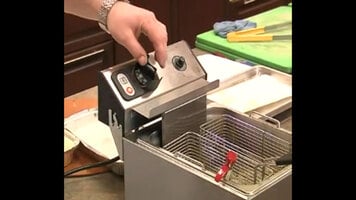 Vollrath Deep Fryer Demonstration
Watch this video to learn about safety features and appropriate applications to consider when purchasing a Vollrath deep fryer!