To create a Floral Aroma from the Garden drink you will first need a tall glass. Muddle 3 pieces of ginger in the bottom of the glass. Add 60 mL of grapefruit juice, 30mL of fresh passion fruit juice, 20 mL Monin Jasmine syrup, 10 mL Monin Passion Fruit syrup, 50 mL of Gin, and then fill glass with ice. Shake well to combine. Add ice to serving glass and then strain cocktail into that glass. Add 10 mL of Monin stawberry caviar and garnish drink prior to serving.
Add an exotic and exciting new drink to your menu! Learn how to craft the delicious and eye-catching Floral Aroma From the Garden using Monin syrups.
Related Videos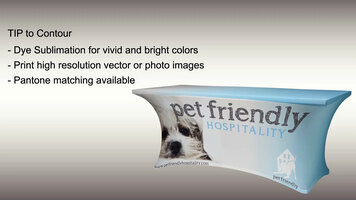 Snap Drape Contour Covers
Create a contemporary dining room presentation with Snap Drape contour covers! Not only do they form-fit to your tables, they secure and place without clips or pins. Plus, they are machine washable and easy to clean.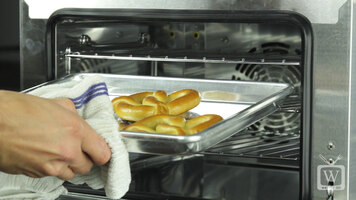 Avantco CO14 Countertop Convection Oven
Learn about the features and benefits of an Avantco CO14 countertop convection oven!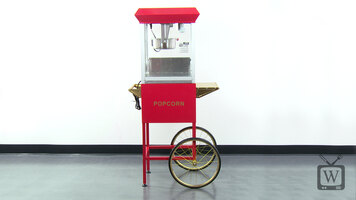 Carnival King Popcorn Carts
Boost impulse sales at carnivals, state fairs, or theaters with one of these eye-catching Carnival King PM series popcorn carts! Featuring a storage space and side counter, these carts are perfect for use in places where counter space is limited.