(Transcript Unavailable)
Learn about the innovative features of the Cres Cor Dish Dolly and how its durability and versatility will make storing your dishes safe and easy. Storing and transporting different types of dishware on the same dish dolly has never been easier.
Related Videos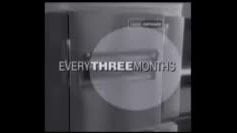 Lincoln Impinger Oven 1400 Series: Every Three Months
Learn how to provide your oven the proper care it needs by watching this video and performing these maintenance instructions for every three months of use. This will ensure your oven stays in great working condition!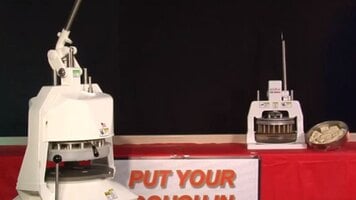 DoughXpress: DX-JN Semi-Automatic Dough Divider/Rounder
The DX-JN dough divider/rounder will divide many types of yeast-raised dough, such as bread and bun dough, pizza dough, and even tortilla dough! It offers easy-to-clean interchangeable head assemblies that make your job easier.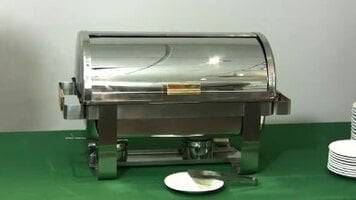 Deluxe Roll Top Chafers
Add a touch of elegance to your presentation for an exceptionally low price! Our deluxe roll top chafer comes in a complete chafing kit and eliminates the problem of what to do with your chafer lid.