All coffee urn models. Cup trip handle: maintenance, replacement, assembly. You'll need warm, soapy water. Unplug the machine and let cool. Disassembly. Unscrew bottom screw cap. Unscrew faucet screw cap. Remove plastic cap, and slide gauge down and out. Unscrew faucet. Hold faucet bolt. Maintenance. Pull plunger out of trip handle. Inspect for damage. Wash plunger in warm soapy water. Wash spout handle in warm soapy water. Wash faucet in warm soapy water. Wash faucet bolt, washer, and rubber gasket in warm soapy water. Cup trip assembly. Press plunger onto spindle. If spindle is detached, push on plunger to expose notches. Slide spout handle pins through notches. Assembly. Replace washer on bolt, insert into urn hole. Replace rubber gasket on outside. Screw on faucet. Rotate until vertical. Place water gauge in metal bracketing. Install screw cap. Thread through cup guide bracket. Tighten screw cap. Install plastic cap. Replace spout handle by tightening screw cap.
This video goes over cup trip handle maintenance, replacement, and assembly on your Hamilton Beach coffee urn!
Related Videos
Hamilton Beach Coffee Urns: Descaling
Descaling your Hamilton Beach coffee urn is simple with just some plain white vinegar, a bag, and some warm soapy water. Check out this video to learn more!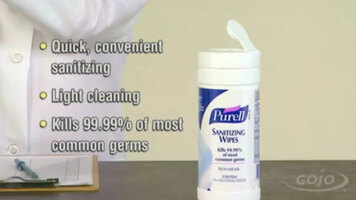 Purell® Sanitizing Wipes
The Purell® hand sanitizing wipes are gentle and effective at killing 99.99% of common germs, making them perfect for virtually any application!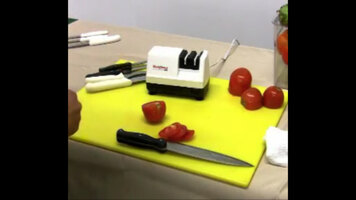 Electric Knife Sharpeners
Not only are dull knives a pain to work with, but they can be dangerous! This Chef's Choice electric knife sharpener give you professional quality and amateur simplicity all in one. Check out the video to see just how easy it is to use this product.