Hi, I'm Doug Biggs with DJ's California Catering in Ventura, California. We've been in business for over 20 years, and during that time, I've had a lot of opportunities to use products from Eastern Tabletop. Today, I want to share with you my thoughts on one of Eastern Tabletop's latest creations, the LeXus riser series. We're using them today at an upscale charity event in Ojai, California, but we also use them for weddings, business meetings, and other types of events. As you can see, LeXus risers are easy to set up, they look great, and they provide endless design possibilities so you can create intricate tier designs or simply use them as risers. Risers not only dramatically improve the presentation of your displays, but they're also great for buffet-style service because people can more easily see and choose the items they want. The risers are made from stainless steel, which is very strong and easy to clean. You don't have to worry about them rusting either, which is great. You can use different types of platforms as well, anything from glass to marble, to ceramic tile to acrylic plastic, which is what we use. We mostly use these risers for appetizers and desserts, but you can also use them for live cooking stations, buffet setups, and more. And when you're done using them, they collapse for easy transportation and storage. So, there you have it! I think Eastern Tabletop is a great company. I'm on a first-name basis with several people on their staff and they've always done a great job staying at the forefront of the catering equipment industry. Be sure to check out Eastern Tabletop's website for more information on the LeXus riser series as well as other essential catering equipment. Download their full-color brochure and get on their mailing list. I'll be back soon with more reviews from the trenches. For more free catering videos like this one, please check out my website at cateringtoolbox.com. I'm Doug Biggs with DJ's California Catering. Thank you for watching.
Watch Doug Biggs from DJ's California Catering as he reviews Eastern Tabletop's LeXus series risers! They are eye-catching, easy to set up, and great for displaying any of your signature foods.
Related Videos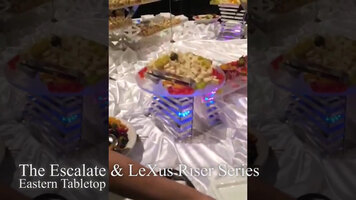 Eastern Tabletop Escalate & LeXus Series Risers
Ensure your buffet tables have an upscale flair by using Eastern Tabletop's Escalate and LeXus risers!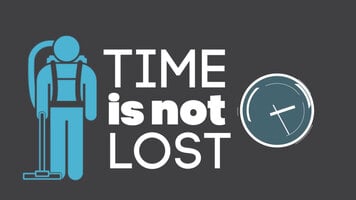 ProTeam Super Coach
Improve productivity, reduce costs, and clean more effectively with the ProTeam Super Coach Pro! This lightweight and efficient backpack vacuum is just what you need to clean every room in your facility!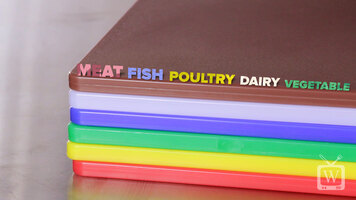 Color-Coded Cutting Boards
Learn how to keep your food safe and prevent cross-contamination by following these simple rules of color-coded cutting boards!