Jet Air Pizza Oven PIZ 3. We see a chef insert a pizza into the oven, and then remove it. The camera pans across a long pizza oven that has a variety of pizzas. The oven cooks the pizza and melts the cheese to perfection. The bottom is perfectly cooked. Next we see bread loaves going into the oven. The camera pans over all the controls, suggesting that it's easy to use. Next we see chicken wings in the oven. This is a versatile unit. Red meat and fish go into the oven. They come out perfectly done. The triple deck design allows for multiple items to cook at once without flavor transfer. We even see nachos go in to melt the cheese. Jet Air Pizza Oven PIZ 3. Jet Air Pizza Oven PIZ 6.
This Doyon pizza deck oven is exactly what you need for your pizzas, chicken wings, nachos, and more! With 3 decks, you can put multiple items in to cook at once!
Related Videos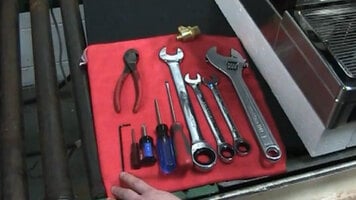 Grindmaster Venezia Espresso Machine: Maintenance
If your Grindmaster espresso machine has a leak around a valve, learn how to properly fix it by watching this video!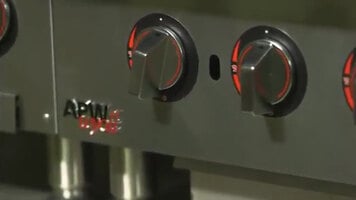 APW Wyott Champion Cookline
The three major features of APW Wyott's Champion Cookline products are power, control, and safety. Check out this video to see how this line of cooking equipment accomplishes great results with all of these points in mind.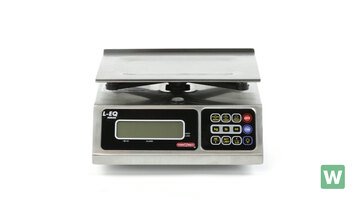 Tor Rey L-EQ-10/20 Digital Scale
The Set Limit feature of the Tor-Rey L-EQ 10/20 digital scale makes it ideal for portion control. The scale toggles between lbs, kgs, and oz. Hook this scale up to a printer and PC via its RS-232 date port for added programming and printing benefits.