The toughest cleaning tasks for any crew are the tight spaces. The commodes, stairs, baseboards and sink bases. I'm talking about getting down on your hands and knees and cleaning by hand. It's no surprise those areas don't get done very well, or worse don't get done at all. I don't worry about that here. We used the Pacific Mini-Edger for all our detailed work. At just 16 pounds, it's light enough for easy operation, but provides the necessary pressure to get areas clean. This is no toy. There is a verity of pads and brushes available for every type of surface. In fact, we found it's perfect for cleaning all our carpeted stairways. This Mini-Edger is well constructed like all Pacific equipment and it's easy to operate. Changing accessories is breeze with removal of a single screw. And its sturdy comfort grip is fully adjustable to allow every user get the perfect angle for comfort and cleaning effectiveness. You just pull the trigger and go. This Mini-Edger was the first in the industry and has been copied by other manufacturers, but none has the Pacific quality that I'm accustomed to. Sometimes you just can't beat the original.
At just 16 pounds, the lightweight Pacific Mini-Edger is light enough for easy operation, but provides the necessary pressure to get areas clean. It is perfect for cleaning tight and hard to reach spaces like baseboards, stairs, and behind toilets.
Related Videos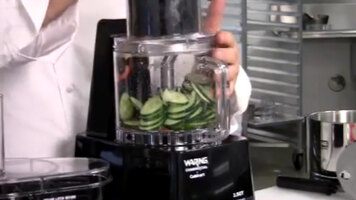 Waring FP1000 Food Processor Demonstration
From tomatoes and cucumbers to potatoes and peppers, this Waring 2 horsepower dicing food processor is perfect for your kitchen. Check out all its great features and how it's great for salad bars or mass volume processing!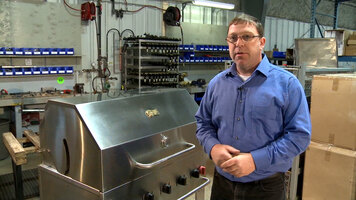 How to Prepare Your Crown Verity Grill for Repair
Watch this video to learn how to prepare your Crown Verity grill for repair!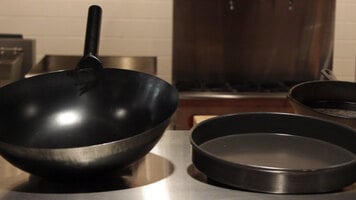 How to Season Your Pans
Pan seasoning is essential for keeping your pans performing their best in your kitchen. This instructional video will show you the proper steps to seasoning your cooking pans based on their material.