The toughest cleaning tasks for any crew are the tight spaces. The commodes, stairs, baseboards and sink bases. I'm talking about getting down on your hands and knees and cleaning by hand. It's no surprise those areas don't get done very well, or worse don't get done at all. I don't worry about that here. We used the Pacific Mini-Edger for all our detailed work. At just 16 pounds, it's light enough for easy operation, but provides the necessary pressure to get areas clean. This is no toy. There is a verity of pads and brushes available for every type of surface. In fact, we found it's perfect for cleaning all our carpeted stairways. This Mini-Edger is well constructed like all Pacific equipment and it's easy to operate. Changing accessories is breeze with removal of a single screw. And its sturdy comfort grip is fully adjustable to allow every user get the perfect angle for comfort and cleaning effectiveness. You just pull the trigger and go. This Mini-Edger was the first in the industry and has been copied by other manufacturers, but none has the Pacific quality that I'm accustomed to. Sometimes you just can't beat the original.
At just 16 pounds, the lightweight Pacific Mini-Edger is light enough for easy operation, but provides the necessary pressure to get areas clean. It is perfect for cleaning tight and hard to reach spaces like baseboards, stairs, and behind toilets.
Related Videos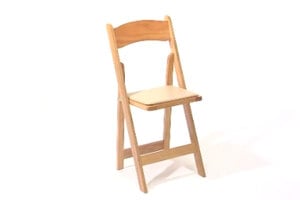 Wood Folding Chair with Padded Seat
With a durable wood construction and stylish accents, these Hercules wood folding chairs are a great option for weddings, banquets and more. Watch this video to see all the benefits of the Hercules series wood folding chairs!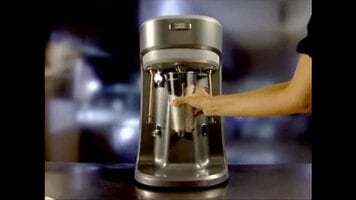 How to use the Hamilton Beach Single and Triple Spindle Drink Mixer
The Hamilton Beach single and triple spindle drink mixers make perfect additions to any bar, cafe, or ice cream shop with milkshakes and specialty drinks on the menu. Allow for maximum service with minimum delay!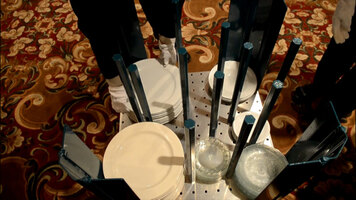 Extreme Cres Cor Dish Dolly Review
Learn about the innovative features of the Cres Cor Dish Dolly and how its durability and versatility will make storing your dishes safe and easy. Storing and transporting different types of dishware on the same dish dolly has never been easier.